V-Day interactive map: How world victory over Nazis in WWII was celebrated in Russia and beyond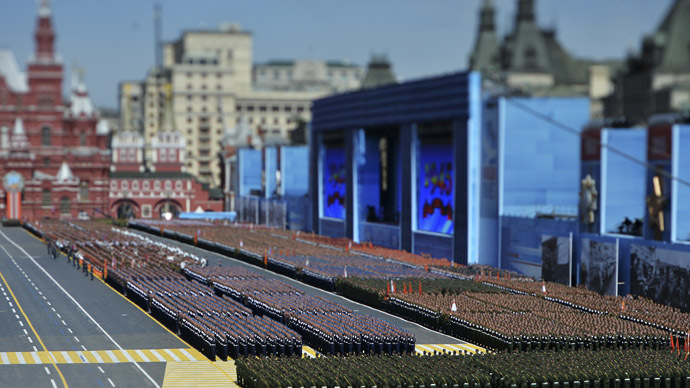 Dozens of cities across Russia and abroad on Saturday joined huge celebrations marking 70 years since victory over Nazi Germany in WWII, Ruptly's interactive map shows.
Military parades were held all over Russia, from the country's Far East to Kaliningrad. A total of 26 cities took part, while ceremonies devoted to Victory Day were held in more than 150 locations across the country. About 85,000 servicemen from the Russian Armed Forces took part in celebrations, the Defense Ministry said.
READ MORE: 70 for Victory: Armata tanks, nuclear bombers, intl boots in Moscow for V-Day
Celebrations were also held in Ukraine, Bulgaria, Estonia, Belarus and many other countries worldwide.
In Europe, commemorations started Friday as Nazi Germany's Instrument of Surrender came into force at 22:43 CET on May 8, 1945. In Moscow it was already 00:43, on May 9.
READ MORE: Giant St. George ribbon, auto rallies & parades mark V-Day in Canada (VIDEO)
Seventy years ago, World War II, the deadliest conflict in human history, came to an end as Germany's Instrument of Surrender came into force. Almost 80 percent of the world's population were caught up in the six-year war, including all of the great powers, and a total of 55 million lives were lost in the conflict.
You can share this story on social media: