'Please give me a Russian passport': 72yo Dutchman asks Putin for citizenship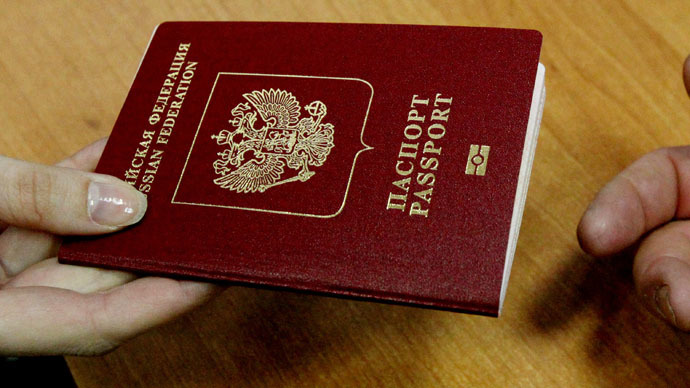 A 72-year-old Dutch citizen has written a letter to Vladimir Putin asking for a Russian passport. He explained his intentions by saying he loves Russia, admires Peter the Great and is tired of anti-Russian propaganda in Europe.
"When I served in the army of the Netherlands, I was brainwashed with the words 'the Russians are coming!'" Gerhard Reyndsen wrote in a letter to Putin, as cited by TASS.
"I said Russia will not come, because they saw a lot of grief and war, they want peace, and Americans are much more dangerous," said Reyndsen, adding that right after that he was dubbed "a communist" by his commander.
"I have always irritated my family, because I thought there was a lot of anti-Soviet propaganda [in Europe]," says the Russian fan.
Reyndsen says he's always taken an interest in Russian history. He knows a lot about the House of Romanov, the imperial dynasty which ruled until the 1917 October Revolution, and Peter the Great, the tsar who reigned at the turn of the 18th century.
Голландец Герхард Рейндсен, в знак солидарности с РФ, попросил у Путина российский паспорт http://t.co/SRRo8EMp7Spic.twitter.com/M19Da9qUDx

— Марина_Саакова (@marina_saniram) May 7, 2015
Peter the Great studied shipbuilding in the Netherlands and learnt much about Western culture. He formed close ties with the West and is famous for "cutting a window to Europe."
The architect and former employee of an international courier company currently lives with his Russian wife in Karlovy Vary, Czech Republic, where she runs a hotel. He met her back in 2008 in Rotterdam and they married in 2010.
"My wife is from Ekaterinburg [a city in the Urals], her children are our children," he says.
Reyndsen follows the situation in Russia and around the world. He understands and speaks Russian a little, and his wife translates for him.
"I watch the internet and Russian TV about the situation in Russia and in the world. Then I read and watch European news and see that the latter don't write the truth, they don't report many things."
Reyndsen says the situation is not only "insulting and sad, but also outrageous."
"I was particularly outraged by the behavior of US authorities in connection with Ukraine," he noted.
Reyndsen says that though he is not Gerard Depardieu, [a famous French actor who was granted citizenship of Russia back in 2013], he "loves Russia and Russian people."
"I kindly ask you, Mr. Putin, to advise me if I could get a Russian passport? For me it would be a matter of pride," he wrote.
The Kremlin has so far made no comment about Dutch citizen Gerhard Reyndsen applying for Russian citizenship.
You can share this story on social media: