Iran bans spiky 'devil worshiping' haircuts
Published time: 4 May, 2015 17:08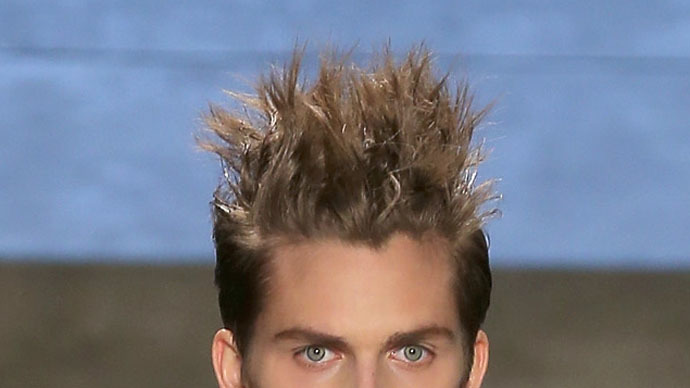 In an unexpected move the head of Iran's Barbers Union has reportedly outlawed any spiky haircuts because, as he said, they imply devil worship. Tattoos, solarium treatments and the plucking of eyebrows have also been banned.
Spiky haircuts, which have become popular among Iran's youth, have been deemed by the authorities in Tehran as too Western and un-Islamic, local media said.
"Devil worshipping hairstyles are now forbidden. Any shop that cuts hair in the devil worshipping style will be harshly dealt with and their license revoked," said Mostafa Govahi, the head of Iran's Barbers Union, as cited by the ISNA news agency.
Tattoos, eyebrow plucking and sunbeds are also being barred.
READ MORE: Iran suspends pilgrimage to Saudi Arabia over 'sexual assaults' of teen boys
Govahi blamed unauthorized barbers for offering the "unorthodox" hairstyles.
"Usually the barber shops who do this do not have a license. They have been identified and will be dealt with," he said.
The Barbers Union only represents males; female hairdressers have a separate union.
The latest announcement comes after Iran's culture ministry produced a catalogue of haircuts that met government approval in 2010. Ponytails and mullets were banned, but floppy fringes and quiffs were deemed quite acceptable. Using hair gel is also allowed, as long as it's in modest quantities.
Iranian police are known to carry out regular morality checks and arrest women wearing short coats and flimsy headscarves, as well as men with spiky haircuts and low-slung jeans. Ties are also regarded with suspicion in Iran.