​Senior ISIS recruiting figure reportedly a female Seattle teacher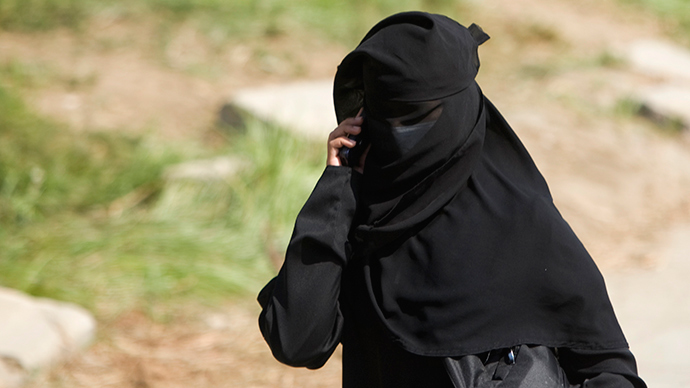 A Twitter account with over 8,000 followers actively engaged in recruiting new people for the Islamic State group and transporting them to Syria may have been operated by a twenty-something girl from Seattle, Channel 4 reported.
The British news network investigated the @_UmmWaqqas account, which had been promoting the cause of the Islamic State (IS, formerly known as ISIS/ISIL) until it was shut down on April 17. The woman behind the account is believed to be European or particularly British due to the contacts she maintained with many IS recruits, who went to the Middle East to join the extremist group.
But the channel, which studied several years of the account's history, reported that it identified seven pictures posted in the past to locations in Seattle, Washington. The report says the woman's name is likely Rawdah Abdisalaam, citing a connection with a Facebook account in that name that uses similar images and previous names of the same Twitter account.
READ MORE: Aussie doc says ISIS needs medical 'brothers & sisters' in 'jihad' against West
Some early posts not related to IS or radical Islamism tweeted by @_UmmWaqqas indicated a passion for the Denver Broncos football team and take-out pizzas. In one she said she decided to switch her university degree from journalism to teaching due to 'bias[ed] news agencies.'
Channel 4 says it briefly contacted @_UmmWaqqas in March while working on the story and that the account was accessed from an IP address located in Seattle. But it couldn't verify that Rawdah was actually writing, considering that several people may have access to the popular account. Her friends said she was no longer living in Seattle and named Saudi Arabia's Medina or Denver, Colorado, as her possible whereabouts.
In an IS 'travel guide' for potential IS recruits who travel to Turkey to cross the border to Syria @_UmmWaqqas is listed as one of primary contacts, the report said. In addition to advocating traveling to Syria and Iraq and joining the Islamic State, the account justified atrocities committed by the group, such as the execution by burning of a captured Jordanian pilot, saying it was 'an eye for an eye' retribution.