'Pure scandal': Pope Francis slams pay disparity between men & women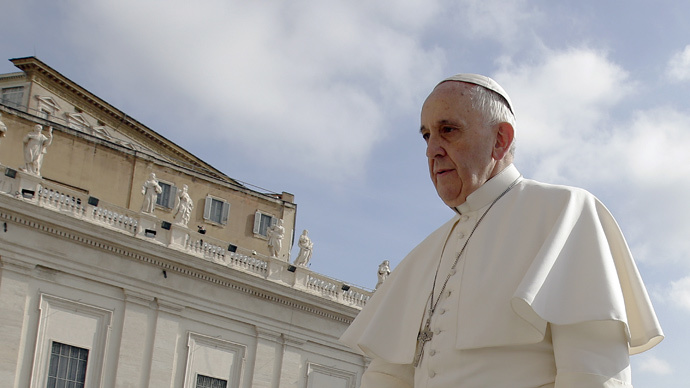 Pope Francis in a highly emotional appeal called for equal pay for men and women during his weekly General Audience in St Peter's Square, Rome.
"Why is it taken for granted that women must earn less than men? No! They have the same rights. The discrepancy is a pure scandal," he said as cited by Reuters.
According to statistics from Eurostat, women in the EU were paid 16.4 percent less than men in 2013, while in the US a women earns 77 cents for every dollar a man is paid.
READ MORE: Vatican reportedly rejects gay French ambassador
The pontiff called on Christians not to accept disparity between men and women.
"As Christians, we must become more demanding in this regard: for example, [by] supporting the right to equal retribution for equal work," he said.
Francis said he wants women to have a greater role in the Catholic Church, but yet despite his forceful remarks on the status of women to date he still says the "door is closed" for women to become priests.
Advocates of female priesthood say the view of the Roman Catholic Church is outdated. Women priests have been ordained into the Anglican Church in relatively high numbers since the 1970's but some provinces still only ordain men.