​Pentagon insists on extension of Russian rocket engine use till 2022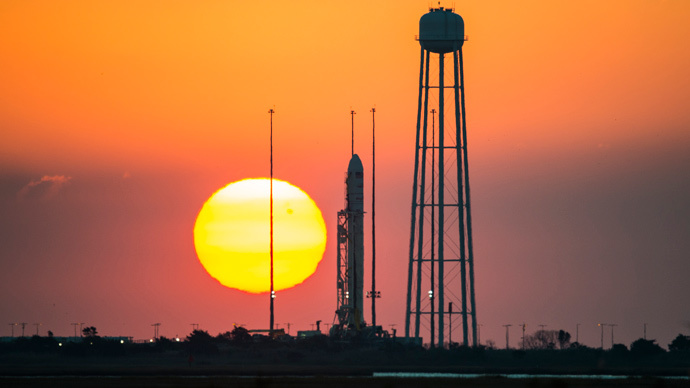 The Department of Defense has asked Congress to allow Russian rocket engines to be used until 2022, in order to keep the country's space program going. The US is partly dependent on the Russian technology for launching its satellites into orbit.
General John Hyten, head of the US Air Force Space Command, spoke about extending the use of Russian engines to journalists on Tuesday, TASS reported. He said the Pentagon made an official request to change legislation adopted in December 2014, which would see Russian RD-180 rocket engines replaced by American versions from 2019.
He added the Department of Defense (DoD) has insisted on the RD-180 engines remaining operational for another four years.
The US also hasn't ruled out purchasing Russia's license to produce the RD-180 engines on American soil, Hyten told TASS.
Nothing to fly with: Pentagon asks Congress not to outlaw the Russian RD-180 engine
The general said Washington wasn't looking to use the RD-180 engines in the US for future space launches benefitting the Pentagon and national intelligence services. However, he did say they could be used for civilian, commercial purposes and by NASA.
READ MORE: SpaceX sues US Air Force, citing unfair contractor monopoly
The supply of RD-180s is threatened by the political fallout between the US and Russia, as well as US sanctions on many cooperation projects with Russia, including all space projects except the International Space Station (ISS).
Amidst rising tensions, Moscow threatened it could ban the use of its engines in American military-related launches, such as military and intelligence satellites.
The CEO of SpaceX, billionaire Elon Musk, filed a lawsuit against the US Air Force in June 2014, for what he believed was a monopoly created by the United Launch Alliance (ULA), one of SpaceX's main rivals.
The ULA, a joint venture between Boeing and Lockheed Martin, used the RD-180 Russian made engines for its Atlas V rockets.
"In light of international events, this seems like the wrong time to send hundreds of millions of dollars to the Kremlin," Musk said in a statement in April 2014.
READ MORE: Antares rocket will get new Russian RD-181 engines in $1bn deal
Russia has been busy upgrading its technology and in January, Moscow announced it will deliver 60 RD-181 engines for the Antares rocket program, at a cost of $1 billion.
"We are committed to deliver 60 engines. Three options have been signed, each for 20 engines," Vladimir Solntsev, executive director of Energomash, told the Izvestia newspaper. "There is a firm contract for 20 engines, which we have started fulfilling, as we are due to supply the first two engines next June."
The RD-181 engine was developed specially for Antares and it allows more cargo to be delivered to the International Space Station.
Energomash is Russia's leading rocket engines producer. The company has cooperated with the Orbital Sciences Corporation since 1990, delivering RD 180 engines for Atlas rockets. Later, the AJ-26 engines, based on the Soviet NK 33, were used for Antares.
You can share this story on social media: