Space duo: Russia invites China to create joint lunar station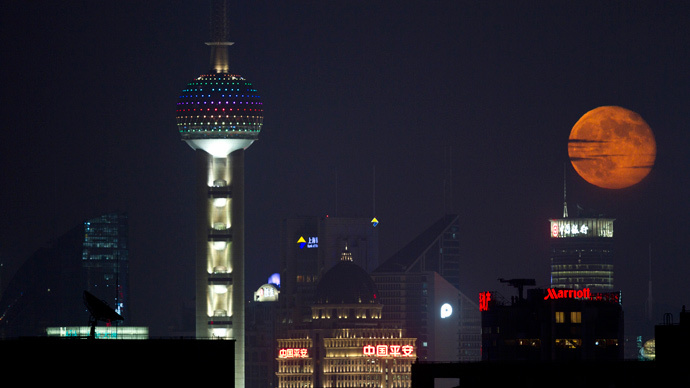 Moscow may team up with Beijing to create a scientific station on the Moon. The challenge for Russia is to build its own space station by 2024 to achieve its lunar exploration goals.
According to Russian Deputy Prime Minister Dmitry Rogozin, who supervises defense-related policies, the question on "bringing China in as the main partner in creating a lunar scientific station," is currently being discussed with Roscosmos.
"We have told China of our plans about the possibility of creating a Russian national orbital station," Rogozin told journalists after a meeting with Chinese Vice Premier Wang Yang in China on Tuesday.
Rogozin said that both parties share "deep mutual understanding and mutual interests" in space-related projects.
China's Vice Foreign Minister Cheng Guoping said previously that Beijing plans to boost its cooperation with Russia in a number of areas, including space.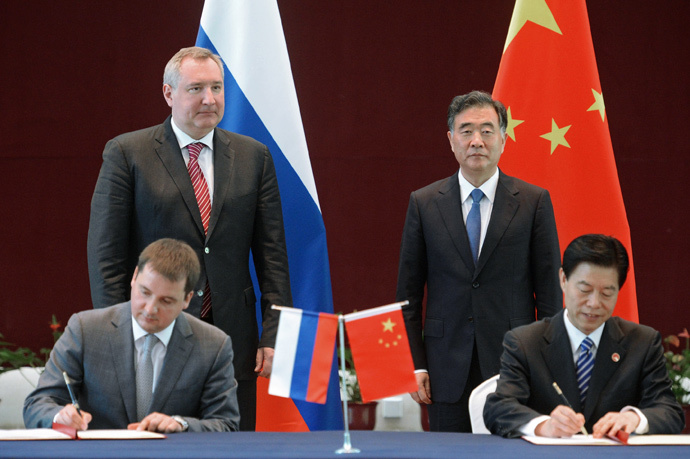 Roscosmos is looking at opportunities to study the Moon, using robotic equipment over the next decade, with the goal of sending manned missions to the moon by 2030, TASS cited the Roscosmos Science and Technology board as saying in February.
The proposed space station would give Russia's space agency a platform to further its goals to explore the Moon.
Roscosmos head Igor Komarov said last week that Russia expects to carry out a manned mission to orbit the Moon in 2025. Russian cosmonauts should be ready to conduct a manned landing on the surface of the Moon in 2029, he added.
Russia has had its own space station in the past. The Mir space station was deorbited in 2001, splashing down into the Pacific Ocean after spending more than 5,500 days in space. Russia cited the age of the station and the high operational costs as the reasons for the decision.
China is currently burning the midnight oil working on its Long March-9 rocket. It has "unprecedented lift capability" and will be the country's first manned lunar mission. Its payload will be 130 tons, which coincides with the lift capability of the Space Launch System being developed by NASA, the China Daily reports. The first launch of the rocket is planned for 2028.
The Chinese government is also planning to launch its own orbiting station by 2020 and to send men to the Moon. In 2013, China sent the first lunar rover, the Jade Rabbit, to scour the Moon. In November last year, the Chinese also presented a prototype of their Mars rover.
You can share this story on social media: