'Animal rights' police to be set up in Norway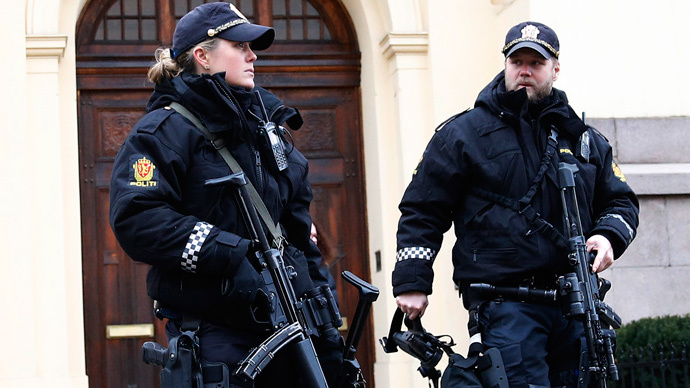 Animals in Norway could soon feel much safer, as the country's government has announced plans to set up a police force for animals. The animal cops will initially work on a three-year trial period, with the move being hailed by animal rights activists.
Sor-Trondelag in the west of Norway, is the county where the initiative is going to be tested. It will employ three staff – an investigator, a legal expert and a coordinator – to fight animal abuse. It will also work closely with the Norwegian Food Safety Authority, which is responsible for animal welfare.
"First of all, it's important to take care of our animals, so that they enjoy the rights they have and that there be a follow-up when their rights are violated," Agriculture Minister Sylvi Listhaug said, describing animals at risk as "often defenseless," AFP reported.
Her viewpoint was also supported by the Justice Minister Anders Anundsen, who urged for increasing numbers of similar projects to come to fruition.
Norway tests out 'animal rights cops' #animalshttp://t.co/eUROJh5xyopic.twitter.com/IxQTcxpmHY

— Surfing Animals (@SurfingAnimals) April 28, 2015
Sigve Bolstad, the head of the Norwegian Police Federation (PF) trade union also gave the pilot project the thumbs up.
"Animal Crime is serious and it is a strength for the work that we can cooperate and exchange expertise across agencies," he said, in comments published on the PF's website.
Under Norwegian law, acts of animal abuse and cruelty carry a maximum three-year jail sentence. Listhaug believes the introduction of the "animal cops" could also benefit the process of tackling crime committed against humans.
This "can also help fight crime and attacks against people, since studies show that some of those people who commit crimes and misdemeanors against animals also do the same to people," she said.
READ MORE: 'Nail in coffin for Norwegian seal hunting': Govt cuts subsidies
There were 38 cases of animal cruelty, which were reported to the Norwegian police in 2014, according to the state radio and television broadcaster NRK. Animal rights groups hailed the initiative.
"The process of taking animal abuse seriously has begun," said Siri Martinsen of the animal rights' group Noah, as cited by The Local.
However, there have been questions as to how the new projects will be financed, with Anundsen saying that the emergence of the new police should not be at the expense of ordinary police officers.
Bolstad said the PF will apply for grants to help get the animal police up and running.
You can share this story on social media: