Top Google executive killed in Nepal quake, 100s of foreign tourists missing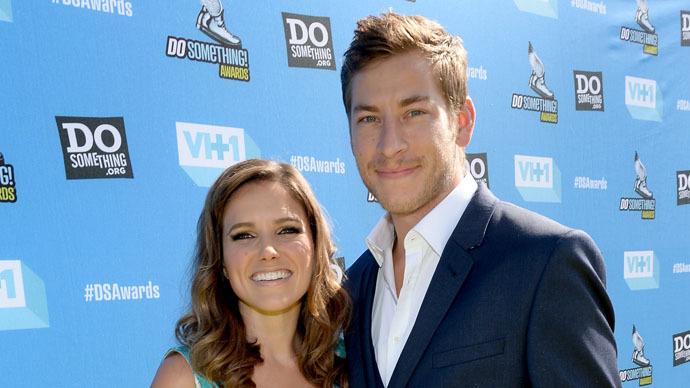 The head of privacy at the secretive Google X facility was one of the 18 people killed in an avalanche at Mount Everest, triggered by the Nepal earthquake. Hundreds of foreign nationals are also feared dead or are missing.
Follow RT's Live Updates: Devastating 7.9-magnitude quake strikes Nepal, India
Dan Fredinburg, 33, was part of the Jagged Globe expedition team that was tackling Mount Everest when the 7.9-magnidue quake shook Nepal, according to Jagged Globe and his family. He died of fatal head injury.
This is Dans little sister Megan. I regret to inform all who loved him that during the avalanche on Everest early this morning our Dan suffered from a major head injury and didn't make it. We appreciate all of the love that has been sent our way thus far and know his soul and his spirit will live on in so many of us. All our love and thanks to those who shared this life with our favorite hilarious strong willed man. He was and is everything to us. Thank you.

A photo posted by Dan Fredinburg (@danfredinburg) on Apr 25, 2015 at 11:27am PDT
Fredinburg headed the Google X research lab, which is in charge of developing projects like self-driving cars, drone deliveries, Google Glass, and contact lenses. Fredinburg's sister posted the news of her brother's death on social media.
The manager's former girlfriend actress Sophia Bush also published an emotional post on Instagram.
BREAKING NEWS: we just had another big earthquake instantly followed by a big avalanche ... I tried to run out and take a photo of it ... Thank God that this avalanche did not reach basecampPosted by Use The World on Saturday, April 25, 2015
An army spokesperson confirmed to Reuters that a mountaineering team from the Indian military had discovered 18 bodies on Mount Everest on Saturday.
Tom Taplin, 61, was making a documentary about the Mount Everest base camp when the avalanche hit.
A spokesman for the Nepal Tourism Ministry, Gyanendra Shrestha said that two tents at the camp have been filled with wounded climbers. The Tourism ministry added that about 1,000 climbers, including around 400 foreigners, were present at base camp or were climbing Everest when the earthquake struck.
This is the stone puja I hid behind when the avalanche caught up to mePosted by Use The World on Saturday, April 25, 2015
The first helicopter rescue mission has airlifted injured climbers from the base camp at Mount Everest.
The Nepal Mountaineering Association has confirmed that 100 climbers who were above base camp numbers one and two when the earthquake struck are safe, Reuters reports. However, the association added that it has been difficult to evacuate the climbers because the Icefall route back to the base camps has been damaged.
Around 300,000 foreign tourists come to Nepal each spring for activities like climbing, trekking and hiking, according to Reuters.
Those climbers who survived were pleading for help. Romanian mountaineer Alex Gavan was urging the authorities to support the rescue mission with helicopters: "Many dead. Much more badly injured. More to die if not heli asap."
Carsten Lillelund Pedersen, a Danish climber, said there were at least 40 people being treated for injuries, adding that the avalanches were hitting the mountain one after the other.
It was "difficult to see the following avalanches, and there are so many - maybe one every 5 min. - that I have stopped counting," Pedersen said on Facebook.
Please help locate my brothers missing in Nepal. Haven't heard from them after the quake. #NepalEarthquakepic.twitter.com/3mShYol136

— Shelton Rego (@Sheltya) April 25, 2015
Communication remains difficult, as the network is down in the area. "It is almost impossible to get in touch with anyone," said the joint secretary for the Nepalese Tourism Ministry, Mohan Krishna Sapkota.
Many people have turned to social media in asking for help in locating their relatives who travelled to Nepal. They have posted pictures of the missing people with their descriptions.
@katz Our relatives Nicolás Kingman (Ecuador) & Magali Kanterewicz (Arg) missing in #Nepal, Everest area. Please RT pic.twitter.com/e0aaksSqXB

— Carla Arrobo (@carla_arrobo) April 25, 2015
Others have said they will travel to Nepal themselves, believing they can be more productive on the ground.
Officials are reportedly being overwhelmed by the number of calls they are receiving from friends and relatives of foreign nationals whose whereabouts are unknown.
I'm going to Nepal - I can do more to help on the ground than I can from here - not leaving my friends alone. #NepalEarthquake#Nepal

— Byron James Bignell (@gravitywhale) April 25, 2015
Meanwhile, those who experienced the quake in the Nepalese capital said the streets were filled with screaming people: "We were thrown around the room fairly comprehensively, we managed to get out. From where we were, we could see dust rising from the hills of Kathmandu, we could people screaming in the street," Mark South from the International Red Cross told UK's Channel 4 News.
Many people in Nepal are choosing to sleep outside, due to the fear of aftershocks.
The death toll has risen to 1,805 and another 4,718 people have been injured as a result of the Nepal earthquake, an unnamed official from Nepal's Home Ministry told Reuters. Local authorities are scrambling to set up rescue missions, warning that the number of those killed could rise.
US citizens Catherine and Jean-Louis Lassez in Nepal. Please help me find them. #NepalEarthquake#Bhaktapurpic.twitter.com/Ce7YUzmTlP

— Sarah Lassez (@SarahSLassez) April 25, 2015
The number of fatalities from the earthquake in India has reached 36 people, according to Reuters. Tremors were also felt in Chinese Tibet where 12 people were killed, with four deaths also recorded in Bangladesh.
Two Chinese citizens are said to have died at the Nepal-China border.
Hope, my brothers and sisters are SAFE. #PrayForNepal#pray_for_nepal どうか神様お願いします。 彼らの安否が知りたい。 pic.twitter.com/JgrOJbKWjH

— Satoshi Dwayne(にーにぃ) (@31040046) April 25, 2015
At least 47 Australians are unaccounted for in Nepal, Channel 9 reported citing an unconfirmed count by the International Red Cross.
#auspol Please find my baby sister. Missing in Kathmandu pic.twitter.com/DbkKcm1iGO

— Amanda-Sue Markham (@sue_amandasue) April 25, 2015
Canada's Foreign Affairs Ministry said that 388 Canadians were registered in Nepal at the time of the quake. However, they warned that registration is only voluntary, meaning that the actual number could be a lot higher.
Dozens of Britons are also missing, according to local media.
Moreover, ten out of a total of 45 Czech tourists are still missing in Nepal following Saturday's earthquake, a spokeswoman for the Czech Foreign Ministry, Michaela Lagronova said.
#nepalearthquake from Norvic Hospital 4AM . Patients scared and have been put on parking lot, corridors. pic.twitter.com/zf17fh6sYy

— Ashim Adhikari (@masterashim) April 25, 2015
Google has created a person finder page for the Nepal disaster, where people can either list a missing person, or provide information of someone's whereabouts. It is currently tracking about 2,500 records of missing or found people, which can be searched by sending an SMS with the name of a person to Indian or US numbers.
A beatboxer from my college in Knoxville, Tennessee just let me know he is safe from the Nepal earthquake on Facebook pic.twitter.com/yKqYKWMg4K

— Rider Flongs (@riley_fox) April 25, 2015
Facebook also added a feature, allowing anyone to mark themselves as being "safe during Nepal Earthquake."
You can share this story on social media: