​BND helped NSA spy on EU politicians & companies 'against German interests'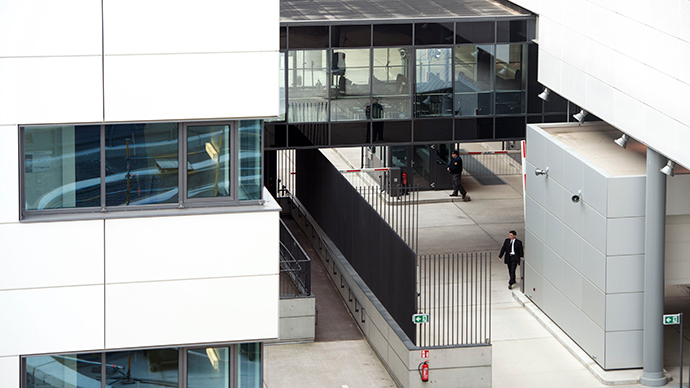 Germany's BND intelligence agency spied on European politicians and companies for the NSA for over a decade, Spiegel Online revealed. But an internal probe showed that at least 40,000 of those spying requests were against German and EU interests.
Over the course of 10 years, the NSA sent the BND thousands of so-called 'selectors,' which included IP addresses, emails, and phone numbers, Spiegel reported.
Several times a day, the BND downloaded the NSA selectors into their monitoring system and used them to spy on targets. The results were sent to the German agency's headquarters in Pullach for evaluation, and then to some extent to the NSA, Zeit Online revealed, adding that the NSA sent about 800,000 'selectors' to the BND in total.
Among the selectors were European politicians, whose names were not revealed. It was mentioned that the list included French authorities. Among the companies spied upon were the European Aeronautic Defence and Space Company (EADS) and Eurocopter.
READ MORE: Jeb Bush praises Obama for continuing NSA metadata surveillance
Since at least 2008, BND employees felt that some of the selectors ran contrary to the mission profile of the intelligence agency and the goal of the German Foreign Ministry, as they were not covered by the 2002 Memorandum of Agreement between Germany and the US, aimed at combating global terrorism.
However, it wasn't until 2013, in the midst of the Edward Snowden revelations, that an investigation into the spying activities took place. That probe revealed that 2,000 of the selectors actually violated German and Western European interests, with many used to spy on politicians. However, those revelations were not reported to the Chancellor's Office. Instead, one of the BND's department chiefs simply asked the NSA to stop making such requests.
READ MORE: Too little too late? NSA starting to implement 'Snowden-proof' cloud storage
But upon re-examination following parliamentary request, the BND came to the conclusion that up to 40,000 selectors were actually directed against Western European and German interests. The Chancellor's Office was notified of the findings in March.
Chancellery Minister Peter Altmaier informed members of the parliamentary oversight committee of the latest developments on Wednesday. BND chief Gerhard Schindler was excluded from the meeting.
Konstantin von Notz, deputy parliamentary leaders of the Greens, told Leipziger Volkszeitung newspaper that he found it "hard to imagine" that the Chancellor's Office was unaware of the collaboration between the two spy agencies.
"The limit has now been exceeded. The chancellor must explain the situation," he added.
Left Party leader Gregor Gysi has called the collaboration a "scandal" and demanded an end to "conformism with the US administration," Deutsche Welle reported.
You can share this story on social media: