​Wi-Fi EYE: Scientists developing 3D-printed eyeballs with filters & camera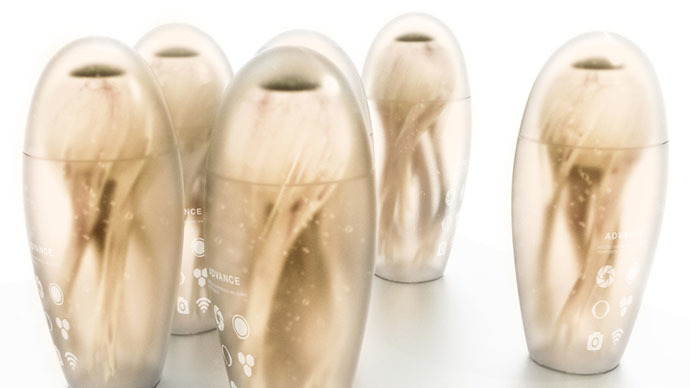 Contact lenses, glasses and laser surgery may be soon replaced by synthetic eyeballs. Italian researchers believe in about a decade they may be able to create artificial eyes that can change color perception, recording it and transmitting via Wi-Fi.
The idea is rather simple: to utilize existing 3D printing technology in order to create a fully-functioning synthetic eyeball.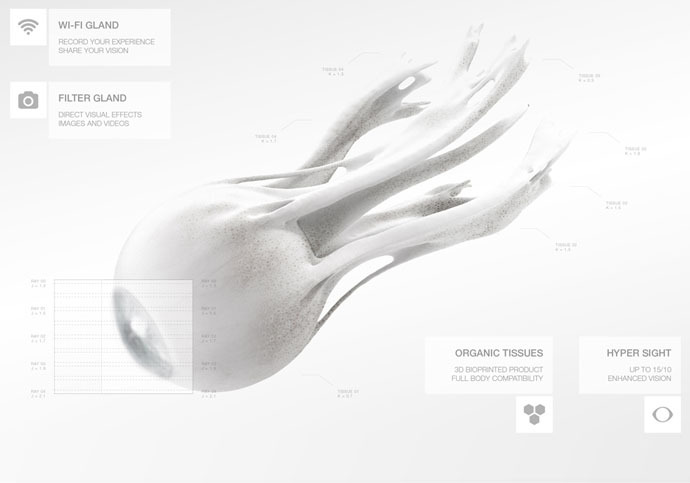 "Latest developments in bioprinting and biohacking let us imagine that in the near future it would be possible to easily print organic, functional body parts, allowing the humans to replace defected districts or enhance standard performance," lead designer Filippo Nassetti from MHOX research studio told Dezeen magazine. This futuristic concept is called Enhance Your Eye – EYE for short.
READ MORE: 'Robohand': 7yo girl gets 3D-printed prosthesis
What the researchers propose is to take out the person's original eyeballs and replace them with the personally-tailored 3D-prinetd ones that would suit an individual's requirements.
Italian researchers proposed three EYE models which explain themselves by name: Heal, Enhance and Advance. Being an eye replacement, Heal will be aimed at patients who suffer from diseases or traumas related to eyes. Enhance will improve people's vision, and will enable color filters which could be turned on and off by enzymes in specially developed pills – for those who dream of seeing the world like a 1950s camera.
Advance is the most futuristic project. It would come with additional glands at the back which will capture and record what a person sees. Furthermore, one will be able to share the resultant photos and videos with the help of Wi-Fi connection.
READ MORE: Chinese company creates 3D-printed car for just $1,770 (VIDEO)
Developers want to use 3D printers which will drop different cells into the appropriate position using special needles. The researchers expect that their artificial eyeball products would be available by 2027.
It is not the first attempt to produce synthetic eye tissue. In 2013 biologists at Cambridge's neuroscience department managed to print eye cells which can be used in medicine to fight blindness.
3D printers have also been successfully employed by scientists to create ears, blood vessels, kidneys and other organs.
You can share this story on social media: