​Healthy caffeine: Study proves coffee can ward off breast cancer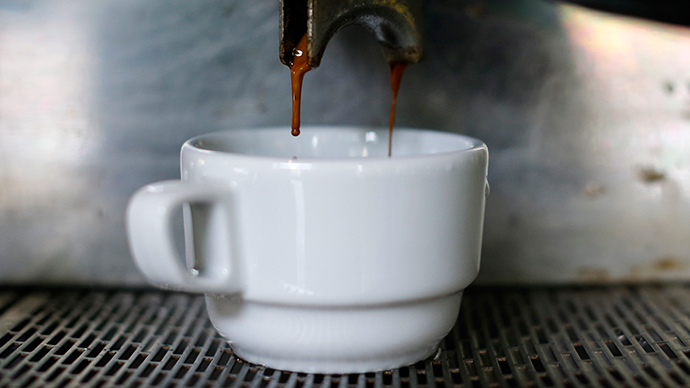 Coffee can be considered a healthy drink, as it can protect you from cancer, the latest Swedish study has found. It follows other research on the pros of coffee in fighting off the potentially deadly disease.
"The caffeine turns off the signal paths to breast cancer cells. This results in slower cell proliferation and increased cell death," said Ann Rosendahl, a researcher at Lund University and co-author of the study, The Local reported.
It all began two years ago when scientists at Lund University showed that a couple of cups of coffee per day could help avoid the recurrence of breast cancer.
The pattern was noticeable especially in those who were treated with anti-hormone medication Tamoxifen.
"For the women treated with tamoxifen and who drank at least two cups of coffee a day, the risk of relapse is almost half that of those who drank a small quantity of coffee or no coffee at all," Rosendahl explained.
It turns out that caffeine has an impact on the signaling pathways that cancer needs to grow.
"We have now gone down into the cellular level and thus gained a greater understanding of the underlying causes," Rosendahl added.
As many as 1,100 women took part in the study, of whom over 500 were taking the drug Tamoxifen.
Several studies have lately suggested that drinking coffee reduces the risk of various types of cancer, and also may help avoid its recurrence.
In particular, those who drink at least four cups of coffee daily have a 20 percent lower risk of skin cancer (malignant melanoma) than those drinking the least, according to a recent research by the US National Cancer Institute.
For men who drink over six cups of coffee per day, the risk of getting a fatal cancer is reduced by 60 percent, while three cups a day diminish it by 30 percent, according to the 2011 study, also by the National Cancer Institute.