'Isis' excluded from UN hurricane name list over terror group associations
Published time: 17 Apr, 2015 21:00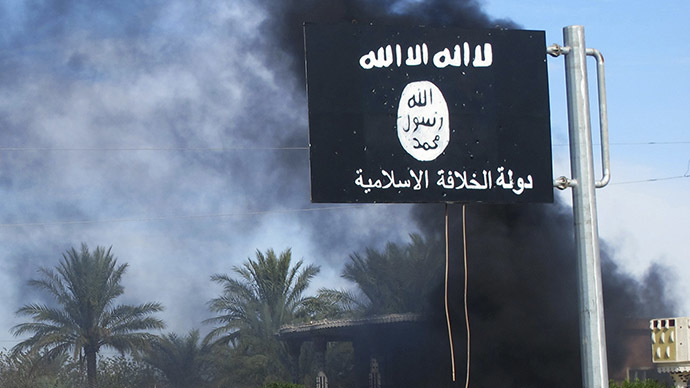 The Islamic State (ISIS) jihadist group will not have a tropical storm named after it any time soon as 'Isis' has now been taken off the UN's list of hurricane names.
United Nations World Meteorological Organization (WMO) deemed the use of the name inappropriate as it matches one of the acronyms of the violent terrorist group.
WMO's spokeswoman, Clare Nullis, said that it's not unprecedented for the organization to axe hurricane names.
"Names are knocked off the list, which rotates every six years, if they are considered inappropriate if they caused too much damage and too much death," she told Reuters.

Nullis then explained to Time magazine that "there is never a vote" when a decision to remove a hurricane name of the list is made.
"There was consensus on this. These sorts of decisions are always taken by consensus," she said.
READ MORE: Most dangerous Islamic State leaders come from Scandinavia - Syrian President Assad
The WMO Hurricane Committee has replaced 'Isis' with another female name 'Ivette'.
The Islamic State also known as IS, ISIS and ISIL has established a caliphate parts of Iraqi and Syrian territory it has controlled since mid-2014.
The group's rule is characterized by the implementation of strict sharia law and numerous violent atrocities, which include executions of both civilians and foreign hostages.
Hurricanes have neem named using a rotating list of male and female possibilities since the middle of the 19th century.
Back in 1842, the mast of a boat named Antje was ripped off by a storm, which was subsequently christened 'Antje's Hurricane'.
The list of hurricane names is arranged in alphabetical order so the first storm of the year would begin with the letter 'A'.
Isis is the name of an Ancient Egyptian goddess, who was worshiped as the ideal mother and wife as well as the protector of magic and nature.