Al-Qaeda seizes key military camp in Yemen, snatches tanks and artillery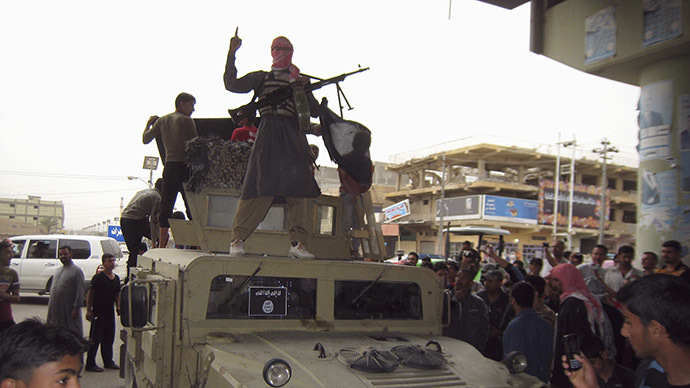 Al-Qaeda militants have taken control of a strategic military camp in the city of Mukalla in southeastern Yemen, seizing tanks, artillery and other heavy weapons.
The takeover of the base has established Al-Qaeda's full control of Mukalla after they seized the city's airport on Thursday.

"Today Al-Qaida fighters took control of the 27th Mechanized Brigade's camp and seized heavy weapons including tanks and artillery," an unnamed Yemeni official told AFP.
Residents of Mukalla, the capital of Hadramawt province, said the army camp fell into the Islamists' hands "without resistance."
READ MORE: Dead or alive: Al-Qaeda in Yemen offers 20kg gold for Houthi leader, ex-president
The base, loyal to exiled Yemeni president Abedrabbo Mansour Hadi, was the last military facility in the city taken over by the Sunni extremists.
Al-Qaeda in the Arabian Peninsula (AQAP) attacked Mukalla, capitalizing on the chaos in the country, which is being bombarded by Saudi Arabia in an attempt to suppress the Houthi rebels fighting against the supporters of Hadi.
The jihadists began their assault on April 2, quickly seizing key installations in the city and freeing over 300 prisoners, including prominent local terrorist leader, Khaled Batarfi.
The Shia Houthi rebels took control of Yemen's capital, Sanaa, in September 2014, forcing president Hadi to flee to Saudi Arabia and are now fighting for the strategic port city of Aden.
Being a radical Sunni Islamist movement, Al-Qaeda views the Houthis – representing the Shia Zaidi minority in Yemen – as heretics.
You can share this story on social media: