​'Reading you clear, ISS': RT to talk live with space crew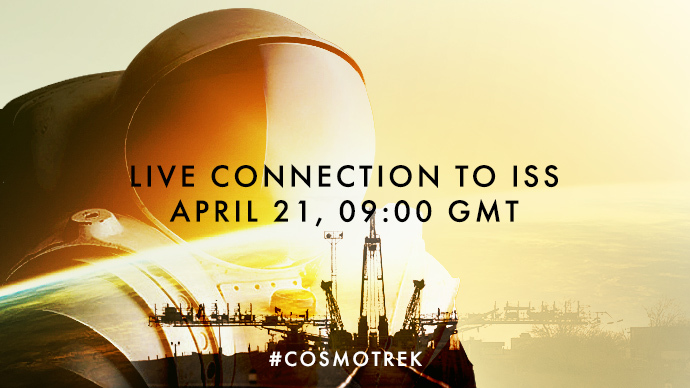 On April 21, RT's Peter Scott will host a live Q&A session with Mikhail Korniyenko and Scott Kelly, current crew members of the International Space Station.
Roscosmos cosmonaut Korniyenko and NASA astronaut Kelly arrived on the ISS last month with their colleague Gennady Padalka. The space duo will talk with RT's Moscow studio for some 20 minutes, starting 12:10 Moscow time (09:10 GMT) on Tuesday.
RT's online audience had a chance to submit their own questions for the space Q&A session via Twitter and Facebook. Those deemed most interesting have already been picked for the interview.
ISS Expedition 43 crew boosted off from the Baikonur Cosmodrome in Kazakhstan on March 27. The three men joined American Terry Virts, Russian Anton Shkaplerov and Italian Samantha Cristoforetti, the remaining members of the previous expedition, who are scheduled to return to Earth in May.
Korniyenko and Kelly will remain in orbit for 12 months, according to the mission plan, which is an experiment for ISS crews. Padalka is to end his mission earlier in the autumn. The 56-year-old cosmonaut has been on five missions (Mir and ISS). He will be 57 when he returns and will have accumulated more days in space than anyone in history.