2 Ukraine journalists killed in Kiev, Poroshenko suspects 'provocation'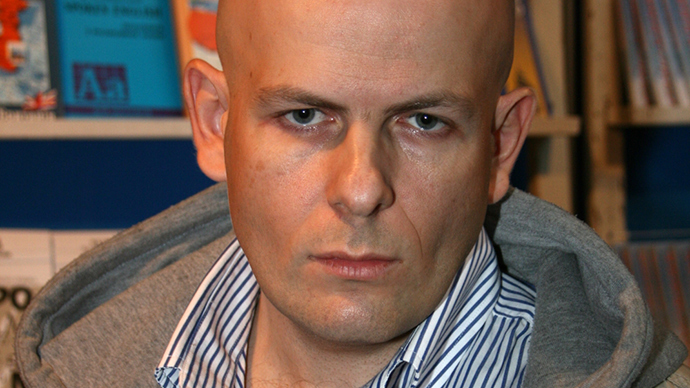 Opposition journalist and writer Oles Buzina was assassinated near his house in Kiev. The police believe it could have been a contract killing. It follows hot on the heels of the vicious murder of another Ukrainian journalist, Sergey Sukhobok.
Oles Buzina, 45, oppositional journalist and former editor-in-chief of Segodnya newspaper, was killed in the yard of his house in the Ukrainian capital on Thursday, according to the counselor of the Minister of Internal Affairs.
MP Anton Gerashenko wrote on his Facebook page that unknown people shot at Buzina from a car with Latvian or Belarusian license plates, adding, "The killing of anti-Maidan eyewitnesses seems to be going on."
Buzina, author of several controversial books, recently quit his newspaper job, explaining he had worked under heavy censorship, had no rights to influence human resources policy, or to "talk to the press or participate in talk shows."
Сегодня убит Олесь Бузина pic.twitter.com/xYHsnJRpEI

— IT Sector Харьков (@itsector) April 16, 2015
Ukraine's President Petro Poroshenko called for law-enforcement agencies to investigate the cases of Buzina and Oleg Kalashnikov, a former MP and active anti-Maidan activist, who was killed in his flat in Kiev on Wednesday, "as soon as possible." Poroshenko said these crimes were "a conscious provocation," targeting "the destabilization of the political situation in Ukraine."
Russian President Vladimir Putin expressed his condolences to the family and colleagues of the dead journalist. "It is not the first political assassination – we have seen a series of such killings in Ukraine," Putin said at his annual Q&A session on Thursday.
READ MORE: Series of 'bizarre suicides' & murders: Former Ukrainian MP shot dead in Kiev
Investigators are currently working at the site of the murder. The police believe it was a contract killing, RIA Novosti reported.
Following Buzina's death, police "immediately" arrested two suspects, accused of killing another journalist Sergey Sukhobok. Sukhobok was shot and killed outside his house on Monday night, also in Kiev. "The court has decided on pre-trial restrictions," said a statement on the Obcom website founded by Sukhobok.
Police are looking into several motives ranging from political activities to debts.
In February, the European Union called for stricter observance of freedom of speech in the media by all sides in the Ukrainian conflict.
"We continue to condemn and call for an end to attacks on journalists notably in eastern Ukraine, including killings and abductions," the statement read.
You can share this story on social media: