West Ukraine minorities launch Transcarpathia Assembly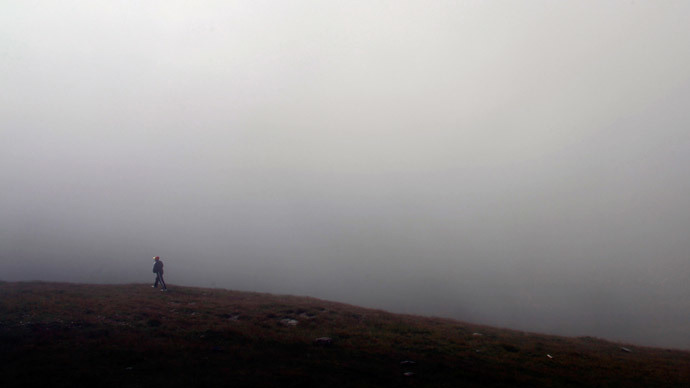 About 450 representatives of the national communities of Hungarians, Romanians and Rusyns have organized an Assembly in order to protect the interests, rights and culture of nearly one million people in western Ukraine.
READ MORE: Default in Ukraine 'virtual certainty': S&P cuts foreign currency rating to 'CC'
A founding congress of the Cross-National Assembly of Transcarpathia, which gathered prominent public figures of three major national minorities from western Ukrainian regions, took place in the city of Mukachevo on Thursday, according to a statement made by the organization.
It has been set up to unite the Hungarian, Romanian and Rusyn leaders in order to champion their rights and values, as well as their cultural and historic heritage.
READ MORE: Donbass leaders to Germany, France: Make Kiev pay pensions approved by Minsk deal
The assembly, which is made up of around 450 members, will organize conferences and festivals, as well as taking part in local polls. This will potentially affect over one million people, or nearly 90 percent of residents in Transcarpathia.
Transcarpathia, or the Zakarpattia Oblast, in the south west of Ukraine, is home to a number of different nationalities. One of them, the Rusyns, are a separate East Slavic ethnicity group, who have their own language.
The Co-Chairman of the Assembly, Ladislav Lezovich, said in a speech that the people of Transcarpathia are calling for a united and independent Ukraine. They believe that the country should act in accordance with the country's Constitution, and they should be "neither separatists or extremists".
READ MORE: Ex-Japanese PM finds Crimea referendum 'expressed real will' of locals
However, Lezovich added that the Assembly would try to engage Kiev in talks to officially recognize a referendum held in 1991, when "over 78 percent of the residents of the region voted for autonomy."
One of the leaders of the Hungarian community, Olga Gaidosh pointed out that the assembly needs to gather the support of Hungarian, Romanian, Czech, Slovakian, Serbian and US political and public spheres. These are the countries that "have the closest contacts with the Rusyn, Hungarian and Romanian communities of Transcarpathia," she added.
READ MORE: Ukraine bans Communism & Nazism, celebrates UPA nationalists as 'freedom fighters'
You can share this story on social media: