​100,000 Italians sign petition for eurozone exit referendum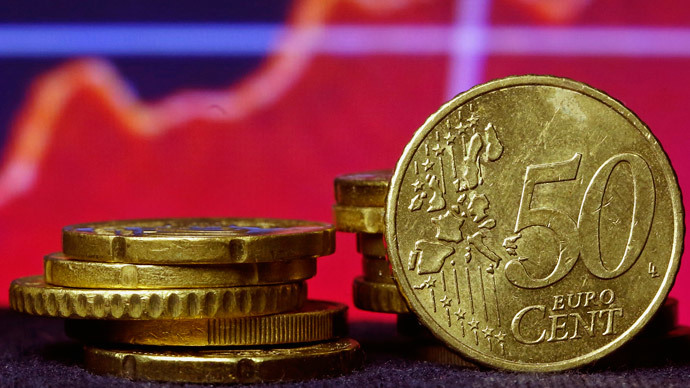 Italy's Five Star Movement (M5S) party has collected more than 100,000 signatures on a petition calling for a law that would allow a referendum on withdrawal from the eurozone.
M5S MP Carlo Sibila says he expects a referendum to take place at the start of next year. Though the petition has already surpassed the required amount of signatures needed for the initiative, Sibila said that he hopes it will gather another 50,000 by early May in order to highlight the issue.
"Who wants to stay in euro? This is the main question," Sibila told RT. "But we don't want to get out just like this - we want a program and a discussion, and then let the citizens decide. It's really necessary today as the situation in Italy is going from bad to worse where jobs and economy are concerned."
The Italian constitution, however, does not provide for the cancellation of international agreements through referenda.
According to Sibila, Italy's debt increased dramatically after the introduction of the euro. He also noted that Italy's unemployment rate hovers around 12.7 percent, the sixth highest in the EU.
Eurosceptic M5S blames Italy's financial woes on the euro. The party believes that leaving the currency union and establishing financial sovereignty will bolster the country's economy.
"We can't have our own fiscal policy, but without the euro it is possible in Italy," Sibila said.
The Five Star Movement, formed in 2009 by comedian and activist Beppe Grillo, finished second in the 2014 European Parliament election with 21 percent of the vote.
Sibila stressed that M5S does not seek to leave the European Union, but merely to leave the currency union.
"Italian citizens need to have the right to decide if they want to stay inside or outside the monetary union," Sibila told RT. "We are not questioning the European Union, it is only the monetary union."
Italy joined the Eurozone in 1999, and the currency was introduced into circulation three years later.
You can share this story on social media: