Build Jedi, Buddhist temples next to mosques in Turkish universities, students say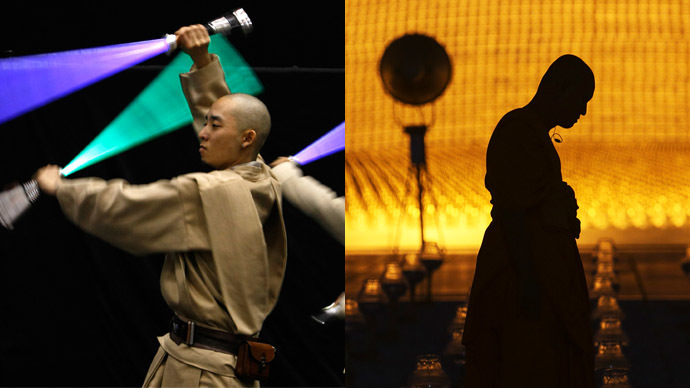 Thousands of Turkish students have joined online campaigns calling for Buddhist and Jedi temples at their university campuses in a response to authorities' decision to build mosques in universities across the country.
The petitions were triggered by a statement by the rector of Istanbul Technical University (ITU), Mehmet Karaca, who said last month that "a landmark mosque" would be built on the campus due to "huge demand."
The rector referred to a petition on Change.org which called to build a first mosque in the university area. It has gathered at least 186,000 signatures so far.
"@KivancEliacikEN: Students occupied #Istanbul University demand resignation of #MahmutAkİstifapic.twitter.com/fJOgSkGgJf"

— Erkan Saka (@sakaerka) April 6, 2015
Karaca's statement saw uproar among students from other religions who decided to launch their own petitions.
One of such campaigns was organized by students of ITU, who called for a construction of a Buddhist temple in the university area. The document has been signed by almost 20,000 people so far.
The author of the petition, Zeynep Ozkatip, told Hurriyet Daily News that the university administration hadn't contacted her, despite "huge demand" for a Buddhist temple.
"If they think that building a mosque is realistic, unlike building a Buddhist temple, for the fact that donations need to be collected for the construction, they are wrong. We have already received enough donation promises to complete the construction," she said.
According to another student at the university, "we ironically see that those who keep talking about Islamophobia have no tolerance for other religions."
"I can't fulfill my religious needs because the closest Buddhist temple is 2,000 kilometers away, and I can't go there during lunch break," a petitioner named Utku Gurcag Boratac wrote on the website.
The petitioners in favor of building a Buddhist temple were not alone in their bid to have a sacred place of their own at university. About 5,500 students from Dokuz Eylül University in Izmir province signed an online petition to build a Jedi temple, as seen in the fictional Star Wars films, in their campus.
The petition from the Jedi fans explains that there are "many Jedis in the world and in Turkey," but the biggest problem is "not getting Jedi training."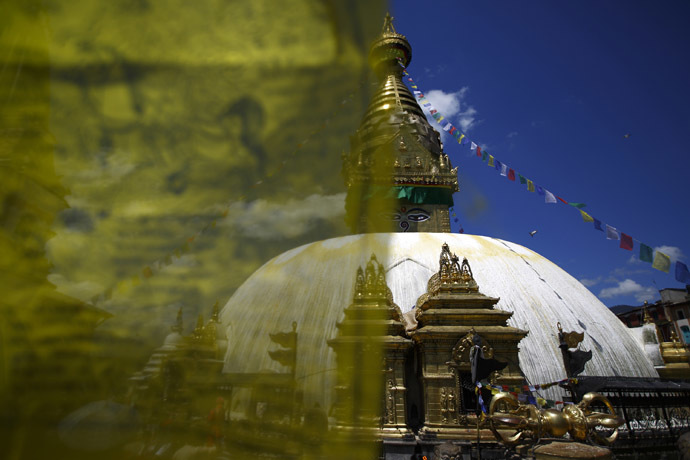 "To recruit new Jedi and to bring balance to the Force, we want a Jedi temple," it says. According to the document, uneducated padawan sometimes "cannot control their anger for power, they go to the dark side" – apparently referring to Anakin Skywalker, who turned into Darth Vader after being lured by the dark side.
READ MORE: President Erdogan and Islam: Piety and Ottomanitas
In 2014, the Presidency of Religious Affairs, or Diyanet, announced the construction about 80 mosques in Turkey.
"The construction of mosques is ongoing at more than 80 universities in Turkey. We have opened 15 mosques [inside Turkish university campuses] so far. We will open 50 more by the end of 2015," said the organization's president, Mehmet Gormez.
The Diyanet chief added that the country is to "institutionalize" university mosques, making them "more than places of worship."
In April, Diyanet opened a mosque in the campus of the Erzurum Atatürk University, in Erzurum province, where Gormez said that "temples and universities cannot be separate."
Turkey is officially a secular country with no official religion since the reforms in the 1920s and '30s by Mustafa Kemal Ataturk, the country's president from 1923 to 1938.
However, currently Islam is undergoing a revival in the country as Prime Minister Ahmed Davutoglu and President Tayyip Erdogan are both working hard to consolidate this Muslim reawakening at home. Now all public schools have mandatory religion classes, which only focus on the Sunni Islamic faith.
The Turkish government claims that 99 percent of the country's population is Muslim, although various polls and academic research give different percentages, usually lower.
You can share this story on social media: