​4 gas thieves killed, over 30 injured in Mexico as crashed tanker explodes
Published time: 29 Mar, 2015 08:44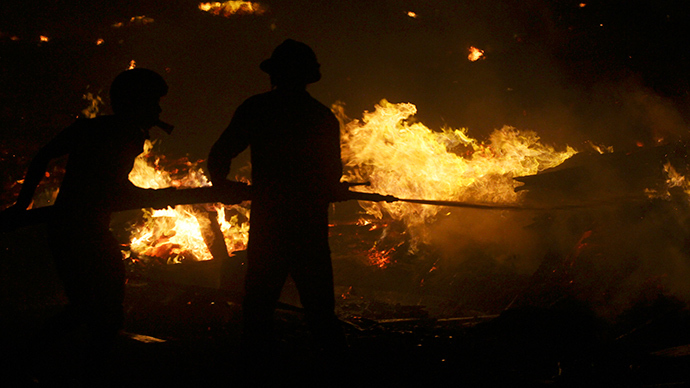 A heist to siphon off spilled gasoline from a crashed tanker in Mexico ended in tragedy with four dead and 34 people injured as the truck exploded.
The victims, including two children, ignored warnings and refused to back away.
An overturned tank filled with 60,000 liters (15,850 gallons) of fuel crashed on a road in southern Mexico between Villahermosa and Coatzacoalcos, Mexican officials said Saturday.
Residents flocked to the crash site, attempting to collect the spilled gasoline. Local authorities issued an explosion warning, urging people to stay away from the crash site – but to no avail.
"Using aggression and ignoring the directions of authorities [the locals] began to collect the fuel without measuring the risks they were taking," the Civil Defense agency said in a statement.
When the wrecked tanker exploded, two of the victims died on the scene and two more died at the hospital, according to health officials.
The majority of those injured sustained serious burns from the blast, the Tabasco State Ministry of Health reported.