'Stop US Army': Czech activists protest military convoy (VIDEO)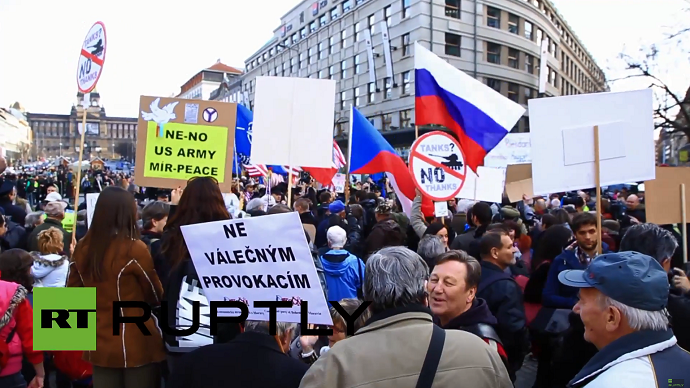 Several hundred protesters gathered for an anti-NATO rally on Saturday in Prague, protesting against a US military convoy set to parade through the Czech Republic. The rally clashed with a pro-NATO demonstration held nearby.
Footage by RT's Ruptly agency shows anti-war activists carrying flags and placards with logos such as 'Tanks? No Thanks!' and 'Stop US Army.' At the same time, the pro-NATO demonstrators armed themselves with flags in support of the US military forces.
Scuffles and arguments erupted between the two groups. There were no reports of violence and police made no arrests.
The anti-NATO protesters have been speaking out against the bloc's 'Operation Dragoon Ride' drills, which involve over 100 US Strykers stopping in a new European city every night.
READ MORE: 'Tanks? No thanks!': Czechs unhappy about US military convoy crossing country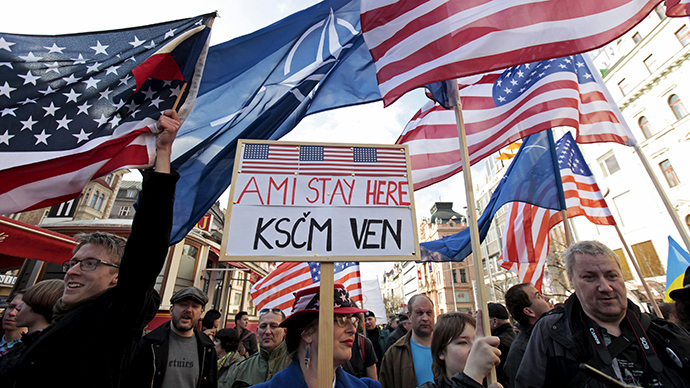 Last week, the Czech government authorized the operation without any debate in parliament, Pressenza news agency reported.
Anti-NATO activists have spoken out against the American military hardware, which is set to cross into the Czech Republic's territory between March 29 and April 1. The vehicles will make their way back to a military base in the German city of Vilseck.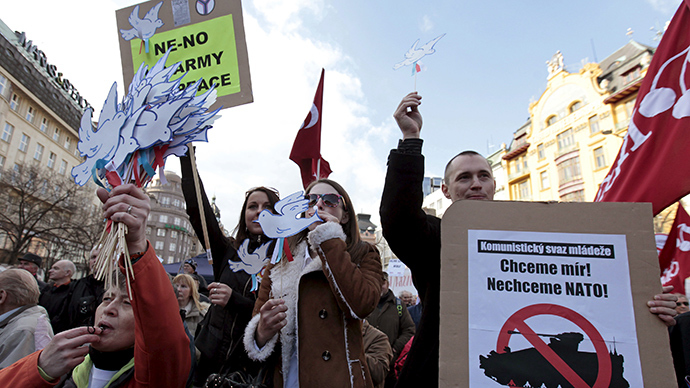 The Strykers are usually transported by rail, but it was decided that they would travel through Eastern Europe to demonstrate a US commitment to NATO and its allies in the region.
You can share this story on social media: