​Italian schoolkids suspended for posting ISIS mock execution on WhatsApp, Instagram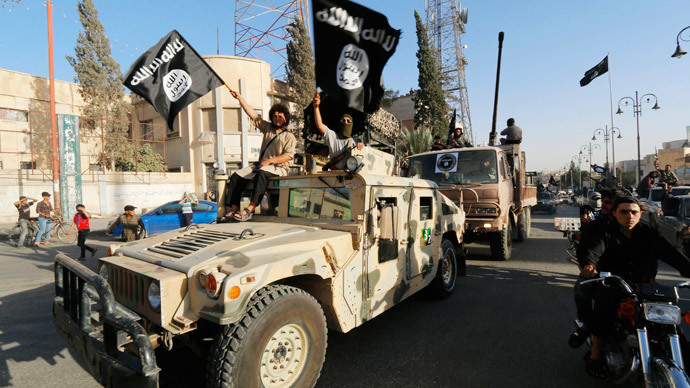 A group of Italian schoolchildren have been suspended from school after staging a reenactment of ISIS beheading a hostage and sharing the images on social media.
The students at a middle school in Piove di Sacco in northeast Italy have been suspended for three days for impersonating the jihadist group.
Photos circulating on social media show one of the children kneeling in a bikini top in front of a friend clad in dark clothing and a scarf hiding his face holding a knife to her throat. The other children could be seen in the background. The teens shared the photos on the messaging application WhatsApp and Instagram last month.
The images bear a striking resemblance to the propaganda videos depicting gruesome executions of hostages by Islamic State militants. Islamic State (also known as ISIS, or ISIL) disseminates the chilling videos through social media. Just last month ISIS released videos of the beheadings of two Japanese hostages, Haruna Yukawa and Kenji Goto.
The children were suspended as soon as the school was made aware of the images. They were also ordered to attend psycho-social counseling, according to Corriere della Sera newspaper.
Mayor of Piove di Sacco, Davide Gianella, expressed shock at the children's stunt, saying: "I can hardly believe that such a thing is true."
Alessandro De Carlo, president of the order of psychologists in the Padua area, told Corriere that the incident was a not unusual example of children acting out, but it was amplified by the perils of modern technology.
"Stunts like this have always been done, and these teenagers are certainly not the first to behave in this way," he said. "What the children must bear in mind, however, is that today with the internet and phones they can do things that remain forever – something that was inconceivable until a few years ago."