ISIS has recruited 400 children in Syria since January - report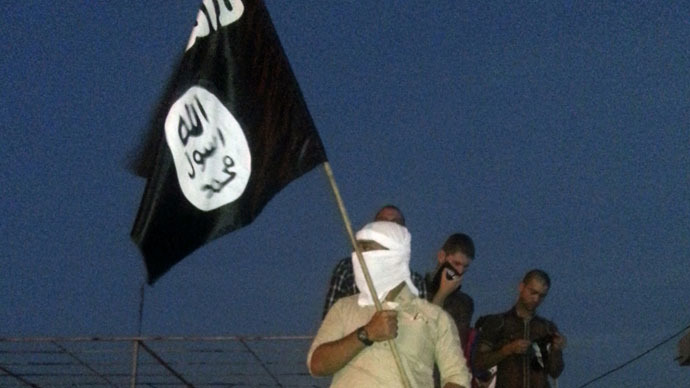 At least 400 children have been recruited in Syria by Islamic State militants over the past three months. According to the Syrian Observatory for Human Rights (SOHR), the so-called 'Cubs of the Caliphate' have received military and religious training.
The monitoring group said that children under 18 have been recruited near schools, mosques and other public areas. It also added that the children are taught being to fire live ammunition, fight in battles and drive in the training camps.
Sometimes militants use them as spies or guards. They also welcome children with birth defects into their ranks. The Islamic State (formerly ISIS/ISIL) encourages parents to send kids to the training camps, and also recruits them directly – often luring them with money or other benefits.
The head of the Observatory, Rami Abdulrahman, explained what could be behind their actions.
"They use children because it is easy to brainwash them. They can build these children into what they want, they stop them from going to school and send them to IS schools instead," Abdulrahman said.
READ MORE: Boys of war: ISIS recruit, kidnap children as young as 10 yo
He added that another reason why the group may have turned its attention to children is the difficulties it has faced with recruiting adults since the beginning of the year, as only 120 people have joined the ranks of the Islamic State.
Last year, the Syrian Human Rights Committee reported that ISIS recruited between 200 and 300 children every month and had started junior jihadi training to cover losses from recent clashes. Some of them could have taken part in the battles in the Syrian city of Kobani.
ISIS has also released videos showing children witnessing or participating in some of the killings.
Earlier this month, one such boy appeared in a video while shooting dead an Israeli Arab after ISIS accused him of spying.
A source in the French police said the boy could be the half-brother of Mohamed Merah, who back in 2012 killed three Jewish children, three soldiers, and a rabbi in Toulouse.
READ MORE: ISIS releases video of child executing 'Israeli spy'
Islamic State militants currently control vast territories in Iraq and Syria and operate in other unstable regions of the Middle East, North Africa, and Asia, including the Sinai Peninsula. Last June, the jihadists declared the captured areas a new Islamic State – a caliphate. Their leader, Abu Bakr al-Baghdadi, proclaimed himself a caliph and urged other radical Sunni groups to pledge their allegiance.
ISIS persecutes people across sects and ethnicities who do not adhere to its ultra-hardline doctrine. Earlier this year, the group beheaded 21 Egyptian Coptic Christians.
Islamic State affiliated groups operate in North Africa, Yemen, Pakistan, and Afghanistan.