​'Chill out', look at Falklands, Russian MP tells UK over Crimea demand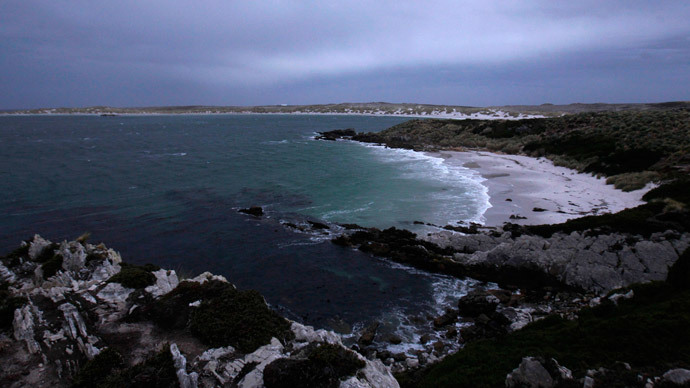 Russian sovereignty over Crimea is more legitimate than the UK's sovereignty over the Falkland Islands, the chair of the foreign relations committee in the Russian parliament said in response to Philip Hammond's criticism of the Crimea referendum.
"London should pause and chill out. All Western opinion polls in Crimea say the absolute majority supports reunification with Russia," Aleksey Pushkov tweeted on Sunday.
"Take notice, London. Crimea has much more reasons to be part of Russia than the Falklands to be part of Britain," he added.
READ MORE: Coming home: Crimea marks 1 year since voting to rejoin Russia
Pushkov was responding to British Foreign Secretary Philip Hammond, who earlier on Sunday called Crimea's referendum to join Russia held in March 2014 a "flagrant breach of Ukrainian and international law" and demanded that Russia returned the peninsula to Ukraine.
Falkland Islands have been under British sovereignty since 1833, but Argentine contests control. In 1982, the two countries waged a war over the issue, in which more than 900 people died.
In 2013, Britain held a referendum in the Falklands, with 99.8 percent of the 1,517 residents voting for remaining a British overseas territory. Buenos Aires rejected the referendum, saying the "implanted" British population didn't have a right for self-determination.
In the Crimean referendum held in March 2014, about 97 percent voted for joining Russia. Western backers of the post-coup government in Kiev rejected the referendum, claiming it was conducted at gun point, even though post-referendum opinion polls showed the majority of Crimean people considered it free and fair.
The status of Crimea remains the biggest hurdle in relations between Russia and Western nations, including the UK, which imposed sanctions against Moscow over the move.