​Out for the count: IKEA bans hide-and-seek games in Dutch stores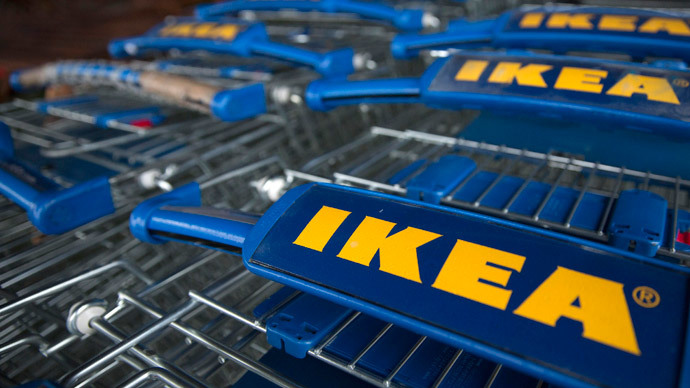 Citing safety concerns, IKEA has banned massive hide-and-seek games in its stores across the Netherlands, upsetting thousands of people who signed up to participate in several events in the coming weeks.
Although the company presumably views the community-organized events as positive publicity, the risk to the public safety has proved a concern.
"It's hard to control," IKEA Group spokeswoman Martina Smedberg told Bloomberg. "We need to make sure people are safe in our stores, and that's hard to do if we don't even know where they are."
The Facebook-organized event at the Eindhoven branch planned for May 16, which more than 32,000 people had indicated they would attend, is now being shut down. A 19,000-person event planned for April in Amsterdam has also been canceled alongside the Utrecht store 'game', to which 12,000 people RSVPd to participate.
32,000 people sign up to play hide-and-see in Ikea. What could go wrong? http://t.co/h3He0gzKJPpic.twitter.com/cmdOGFTpJH

— TorontoStar (@TorontoStar) March 16, 2015
The rules of IKEA's hide-and-seek games, which have seen success in the past, are simple. Participants are encouraged to hide in displays and semi-open areas, with bathrooms and employee-only areas off limits. A time limit is set for about an hour per game. At the end, everybody is urged to proceed to a central meeting spot.
IKEA's hide-and-seek scheme has been around for years. Last year the company allowed one game at a store in Wilrijk, Belgium, in which about 500 players took part.
"Sometimes it's fun just to do some childish things," organizer Elise De Rijck told Bloomberg. "Ikea is like an extremely large living room."
Those who have signed up for the canceled event are now looking for other locations. Suggestions include Heuvel Galerie, a three-story shopping center in Eindhoven or Efteling, a theme park in the northern Netherlands.
You can share this story on social media: