Goodbye gridlock! 'Fifth Element' flying cars to hit skies by 2017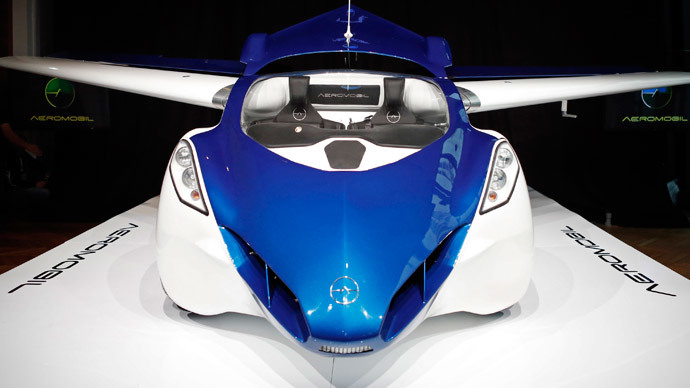 Slovak company AeroMobil has been developing a futuristic vision of real flying cars. Now, for the first time, its CEO put a proper timeline on the idea: the expensive toys are to hit the super-rich market by 2017, but quickly improve on specs and price.
The company itself has been around for five years, and past prototypes have existed, all getting ever closer to the technological requirements. This time around, at the Austin, Texas, annual South by Southwest (SXSW) conference on music, film and all things interactive, CEO Juraj Vaculik said he hopes to have a working model for "wealthy supercar buyers" in just two years, according to CBC News.
And that's not all. Next up, the flying cars will be auto-piloting you through city traffic – which is probably a lesser stretch of the imagination than the first news, given how self-driving technology has taken off recently.
AeroMobil's new concept is the third stab at the project, and it looks quite spectacular.
"We believe that 2017 we'll be able to launch this to market," Vaculik, Aeromobil's co-founder, said of the flying roadster at his Sunday presentation.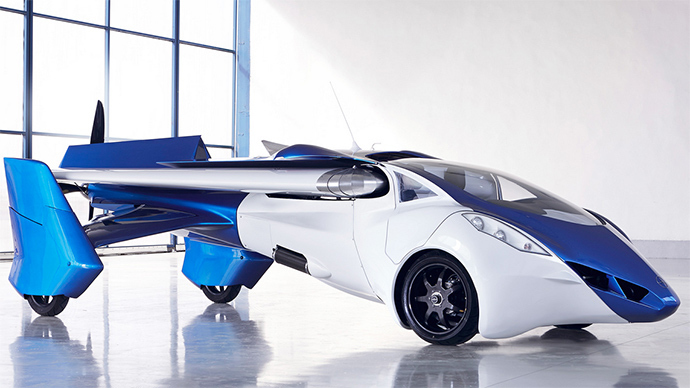 The two-seater with wings will start off on the road and then be able to take off into the sky like a light sports aircraft.
The limited edition vehicle will be able to fly almost 400 miles or so and use regular car fuel. Vaculik predicts that when the technology really takes off, we'll have "layers" of the things flying around – as in the flying cars in blockbuster films such as 'The Fifth Element' and the 'Star Wars' series. The altitude is forecast to be set to two miles.
All that's needed to land is a grass patch of a couple of hundred feet. Vaculik predicts landing strips to be in close proximity to gas stations.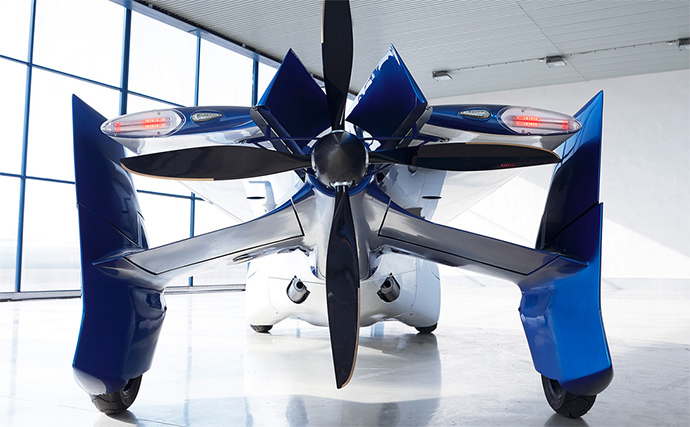 While the upcoming third model (a concept that debuted in October 2014) will put you in the driver's seat, it also boasts a partial auto-pilot and even a parachute. This might seem funny to some, but you probably don't want to get a crippling stomach ache in mid-air, so the chute will deploy and land the vehicle safely, without you having to "jump out," Vaculik said.
READ MORE: First transformer flying car ready for production (VIDEO)
The machine, while expensive, may not be unreasonable for a flying car, given that it will still cost you less than some existing supercars. Final pricing is still being worked out.
When AeroMobil releases its miracle to the wider public, it expects to have developed a fully autonomous flying capability.
Until then, however, there is sad news: only qualified pilots will be able to fly this half-car, half-aircraft.
But the vision does not stop at autopilots – we'll also be getting ride-sharing services and taxis. As Vaculik believes that "If something like a flying Uber and flying Lyft will be on the market… many users will find this a very efficient way to move."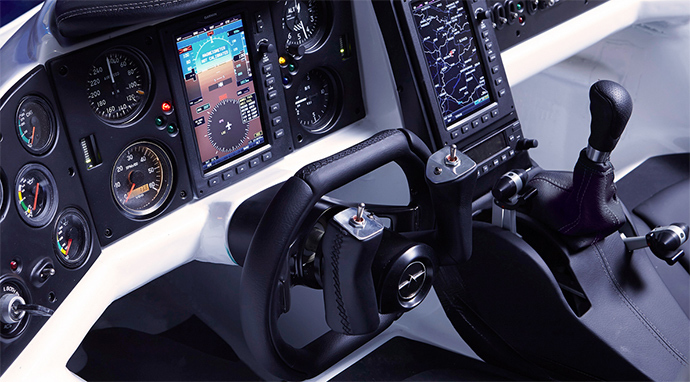 The technology is predicted to impact our daily lives very significantly within the next decade – getting people to hard-to-reach places, or those with no infrastructure, as just one example. Reducing traffic congestion is also practically a given, though details will be worked out on the regulations.
A lot of talk lately has focused on a need for more high-tech roads as well – something a flying car could also in theory reduce the need for.
The new model has actually been shown as a concept in the past, and is also an evolution of the model 2.5, but progress has been made in great strides on improving the technology.
Vaculik and co. already gave the world working prototypes, so we know the invention works. The first of such proper working prototypes was unveiled at the 2013 Montreal Aerotech Congress.
You can share this story on social media: