Pirate Party set to become 2nd-biggest in Iceland – poll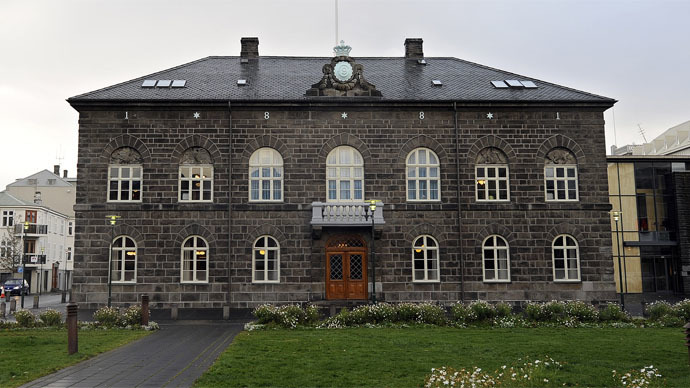 The Pirate Party, founded in a bid to promote reform of the country's copyright and open content laws, could get the second biggest representation in Iceland's parliament if election would be held now, a poll claims.
According to the results of survey held by Fréttablaðið, Iceland's largest-circulation newspaper, the country is showing an increased interest in issues connected to personal privacy and freedom of information, measures that the Pirate Party strongly advocates.
If parliamentary elections were held today, the Pirate Party would get 22 percent of the vote, which would translate into 14 seats out of 63 in the Icelandic Parliament. That is a marked increase of 11 additional parliamentary seats than they had in the 2013 elections.
Although the Independence Party (Sjálfstæðisflokkurinn) continues to be one of the ruling parties with 19 seats in Parliament, their numbers would have remained unchanged since the last parliamentary elections, the poll showed.
READ MORE: Pirate Party members nominate Snowden, Manning for Nobel Peace Prize
Meanwhile, the Progressive Party (Framsóknarflokkurinn), the party of the Prime Minister, which also has 19 seats, would have lost a whopping 13 parliamentary seats since the last elections, thus forcing it out of a governing position.
As a result, the Pirate Party could form a two-party government with the Independence Party.
The rest of the seats would be held by the Social Democratic Alliance (Samfylkingin), the Left Green Party (Vinstri grænir) and Bright Future (Björt framtíð).
The results of the poll were cited by Vísir newspaper .
Iceland has a multi-party system, so coalition governments are usually formed to prevent any one party from having absolute rule. Should the next parliamentary elections produce results similar to those of the poll, the Independence Party and the Pirate Party would form a two-party government.
Helgi Hrafn Gunnarsson, a member of the Parliament for the Pirate Party, expressed cautious optimism when Fréttablaðið talked with him about the results. "I'm happy to see such a reception, but you also need to keep this," Gunnarsson said, as quoted by Visir. "Firstly, it's not self-evident that this will be the result of the elections and not self-evident that this will go on. It's important not to become arrogant because of this."
"You can just hope that the reason is that people like what we have to say."