Lithuania jails 84yo ex-Soviet security officer for 5 yrs on genocide charges
Published time: 13 Mar, 2015 18:49
Edited time: 13 Mar, 2015 18:54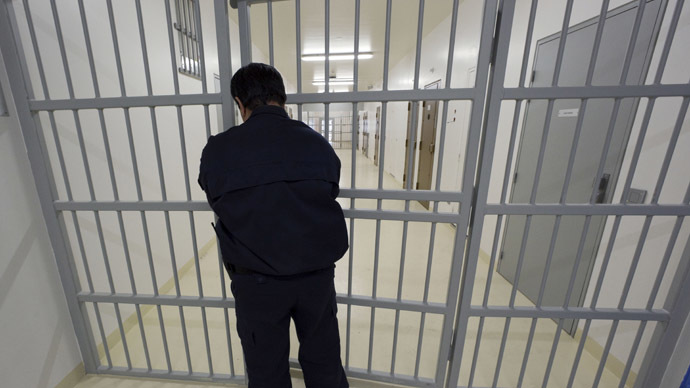 An 84-year-old former Soviet state security officer has been found guilty of genocide and sentenced by a Lithuanian court to five years in jail over his participation in a 1956 operation to arrest guerrilla leader Adolfas Ramanauskas-Vanagas.
Court prosecutors in the city of Kaunas asked for a longer sentence – seven years – for Stanislovas Drelingas, who insisted he was innocent.
"Although the defendant denied his direct complicity in genocide, i.e., he denied having taken any part in the operation specified in the indictment, evidence in the case suggests that he was part of the operation and helped other members of the Soviet administration," the court said.
The court ruled on the shorter term due to long-lasting legal proceedings, Drelingas' health problems, and the fact that his role in the crime was secondary. His verdict has not yet come into force and could be moved to a new trial in a Lithuanian appeals court.
Adolfas Ramanauskas-Vanagas – one of the leaders of an anti-Soviet guerrilla troop called "Forest Brothers" – was arrested in 1956 in Kaunas, sentenced to death, and shot after spending a year in a Vilnius jail.
Members of the "Forest Brothers" – which totaled around 50,000 Lithuanians – took part in the anti-Soviet resistance movement in post-war Lithuania.
Last year, Lithuania's Constitutional Court ruled that deportations and repressions carried out by the Soviets during the guerrilla war could be classified as genocide, as the actions were aimed at annihilating a significant part of the Lithuanian nation.
This is not the first time that a Soviet war veteran has been charged with genocide in recent years. In 2008, after years of investigation, Arnold Meri – a WWII veteran at the first Estonian Hero of the Soviet Union – was charged with the same crime for taking part in the deportation of 251 Estonian civilians from the island of Hiiumaa to Siberia's Novosibirsk region.
The prosecution said that 43 of them later died. Meri insisted he was not guilty, as he was only appointed to monitor how the process was conducted and to ensure that punishment was limited. Thus, he couldn't control local authorities' abuse. The case was automatically closed on March 27, 2009 after his death at the age of 89.
READ MORE: 500 Lithuanian fascists march near WWII-era execution site of 10,000 Jews
Meanwhile, Jewish communities in Baltic countries have expressed worry that anti-Semitism ideology in the region appears to be on the rise once again.
This week, as Lithuania was celebrating 25 years of independence, far-right groups organized a parade in Vilnius. It came just a few weeks after about 500 Lithuanians, some carrying Nazi swastikas, attended a similar march in the country's second largest city of Kaunas.
The city was the site of the Baltics' worst WWII-era Jewish massacre, when almost 10,000 people were killed in one day.
Yet another Nazi march is planned for next Monday in Latvia's capital of Riga. The Latvian Legion veterans' annual parade commemorates the date when Nazi Germany first deployed the regiment against the Soviet army in 1943. Meanwhile, a separate parade by the Latvian Waffen SS Legion has been criticized by anti-fascist movements.