Turkish police disperse rallies honoring teen slain in Gezi protests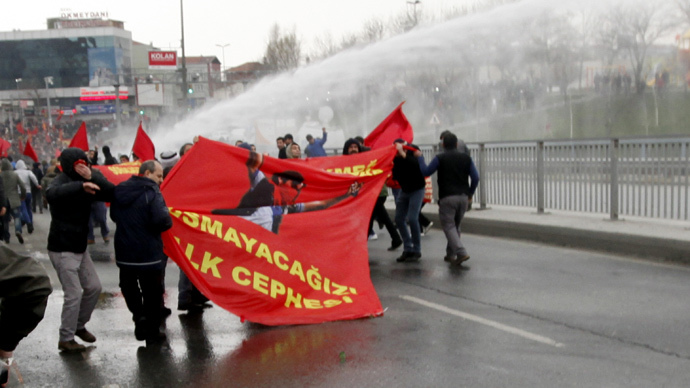 Clashes erupted between Turkish police and demonstrators on Wednesday as officers broke up rallies held in Istanbul and Ankara. The gatherings were in memory of a teenager who was fatally wounded by police in the 2013 anti-government Gezi Park protests.
Activists gathered to mark the first anniversary of Berkin Elvan's death, who spent nine months in a coma after being fatally injured by a tear gas canister. Protestors chanted "Berkin Elvan is immortal." Dozens of shop owners in Istanbul's Okmeydani neighborhood, where Elvan had lived, closed their doors on Wednesday.
...
A group of nearly 1,000 protesters tried to march to Elvan's grave and attempted to rush the armored police vehicles lining the streets. Police fired water cannons in response and chased protesters into side streets using rubber bullets and tear gas, witnesses told Reuters.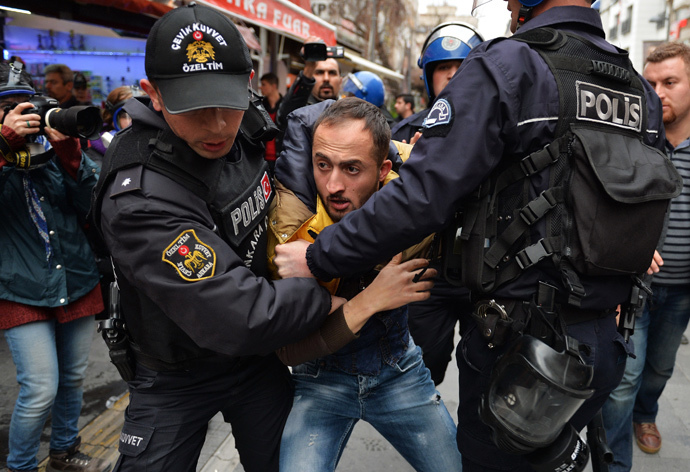 Elvan, 15, was hit in the head by a tear gas canister when he left his house to buy bread during the violent 2013 protests in Istanbul, according to his parents. His death triggered mass protests around the country last year, many of which turned violent as demonstrators expressed frustration over a lack of prosecutions. Elvan's supporters accuse authorities of concealing the name of the officer responsible.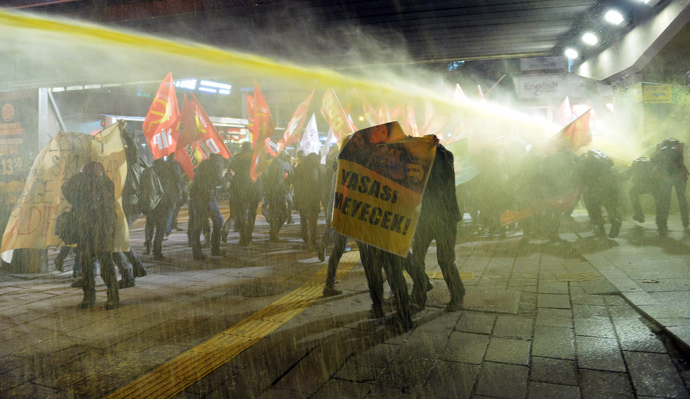 At the time of the unrest, President Recep Tayyip Erdogan – then prime minister – claimed Elvan had connections to terrorist organizations. Since the teenager's fatal injury at the hands of security forces, he has become a rally cause for opponents of Erdogan's rule.
In Ankara on Wednesday, police detained 11 people who were accused of blocking traffic, while eight high school students were detained in Gezi Park in Istanbul after splattering the area with red paint – a move meant to symbolize blood – and displaying a banner which read "Berkin is here."