​No to dolce vita: WHO urges limitation of daily sugar intake to less than 50 grams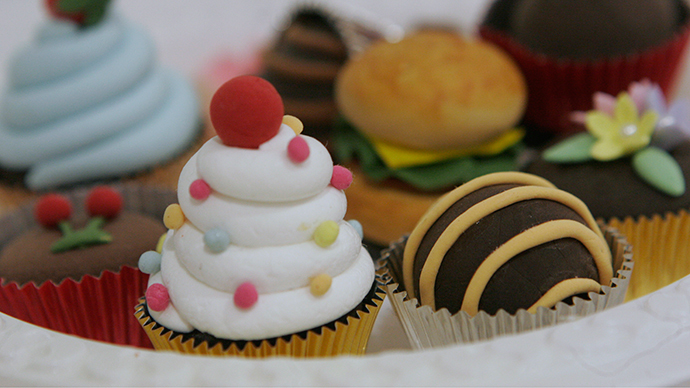 The World Health Organization recommends consuming less than 50 grams of sugar a day for the sake of preventing obesity and tooth decay.
The '50 gram' amount is equal to 12 teaspoons of sugar. If that sounds like a lot, bear in mind that a single can of soda already contains around 10 teaspoons.
The WTO recommendations that this limit include all types of free sugars such as glucose, fructose, table sugar added to processed foods and drinks and those naturally present in fruit juices, honey and syrups.
WHO recommends adults & children reduce their daily intake of free #sugars to less than 10% of their total energy intake

— WHO (@WHO) March 4, 2015
A recent WTO survey showed, predictably, that people around the globe eat much more sugar than they really need. Both kids and adults in North America and Central America sweeten their lives with more than 95 grams of sugar every day. To reach overall average, this figure should be halved.
In some areas the figure is even higher. For example an average resident in South America gets 130 grams of sugar on daily basis.
A single can of sugar-sweetened soda contains up to 40 gr (abt 10 teaspoons) of free #sugarshttp://t.co/LMfi8skqWLpic.twitter.com/WZYguo9376

— WHO (@WHO) March 4, 2015
The WTO insists that free sugar should cover less than 10 percent of an individual's daily energy intake.
"We have solid evidence that keeping the intake of free sugars to less than 10 percent of total energy intake reduces the risk of [being] overweight, obesity and tooth decay," Dr. Francesco Branca, Director of WHO's Department of Nutrition for Health and Development said in a statement.
Current results differ a lot depending on the area. In Hungary and Norway sugar covers less than 8 percent of daily intake, while Spanish and British people get 17 percent of their daily energy from sugar. Portugal is among the worst performers as data showed rates among children there were as high as 25 percent.
You can share this story on social media: