Search for missing MH370 may be called off soon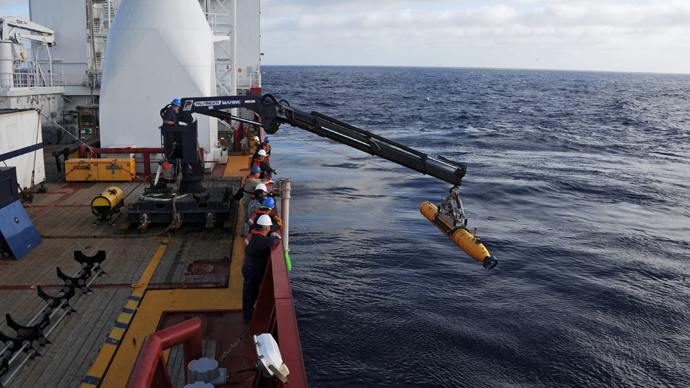 Australia says the search for missing Malaysia Airlines flight MH370 may soon be called off, as no trace of the aircraft has been found since it disappeared over the Indian Ocean a year ago this week.
"We clearly cannot keep searching forever, but we want to do everything that's reasonably possible to locate the aircraft," Australian Deputy Prime Minister and Transport Minister Warren Truss told Reuters in an interview.
He added that discussions are underway between Australia, China, and Malaysia on whether to call off the search for the missing Boeing 777 in the coming weeks.
The passenger jet carrying 239 people went missing on March 8, 2014, shortly after taking off from Kuala Lumpur en route to Beijing. Most of those on board were Chinese and Malaysian nationals. Investigators believe the aircraft crashed into the Indian Ocean after flying thousands of miles off course.
Truss said a decision will have to be taken soon on whether to expand the search into the vast 1.1 million sq km area around the primary search zone if nothing has been found.
Already the most expensive of its kind, the search operation has cost Australia and Malaysia over US$40 million. Truss warned that continuing the hunt for the missing aircraft will be impossible without more international help.
"We put in the amount of money that we believed was necessary to do this job well and thoroughly with the best available equipment," he said. "We have to make other decisions, then, about how long the search should continue."
Martin Dolan, chief commissioner of the Australian Transport Safety Bureau, told Reuters that he remains confident that the plane will be found in the remainder of the so-called "priority search area."
However, the head of the body leading the search has warned that costs could be a prohibiting factor to widening the hunt for the missing aircraft.
You can share this story on social media: