Mossad busts coded terrorist communications on eBay, porn sites – report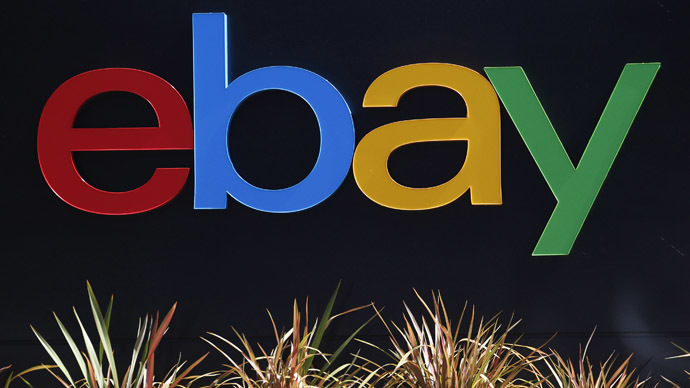 Terror groups are using encrypted messages on eBay, Reddit, and pornographic websites. When decoded by Mossad, the Israeli intelligence agency has discovered information concerning specific attacks – including when they may happen, a book claims.
Gordon Thomas made the revelations in the new edition of a book entitled 'Gideon's Spies: The Secret History of the Mossad,' the New York Post reported. It explains how Israel's secret service tracks terrorist threats – including trawling through X-rated online publications.
This is because terror groups like Al-Qaeda have learned to use a technique called steganography, which allows them to conceal secret information within a digital file. The militant organization uses this method by encrypting messages in goods that are for sale on eBay. They also use social networks and news aggregator site Reddit – and have even uploaded images on pornographic websites.
READ MORE: eBay cyber-breach: 145 million records hacked
"X-rated pornographic pictures...conceal documents and orders for the next target," said one intelligence source, according to the New York Post.
The encryption is a growing problem according to Mossad, which, along with British secret service MI5, says there has been an increase in traffic following the Charlie Hebdo terrorist attacks.
By tracking the wide range of sites, they have been able to locate terror groups and their plans by decoding the hexadecimal characters and prime numbers they have been using to conceal their information. On occasion, they have even been able to learn about specific attacks or when they might occur.
The book, which was first published in 1999, adds that once Mossad has information that an attack could take place, it notifies the government of that particular country. The Israeli intelligence branch has also taken to hiring a number of linguistic experts with knowledge of Arabic, Urdu, and Pashto, to help translate online publications that both Al-Qaeda and the Islamic State are posting with hidden instructions.