Tow truck thief races through Red Square, caught by police (VIDEO)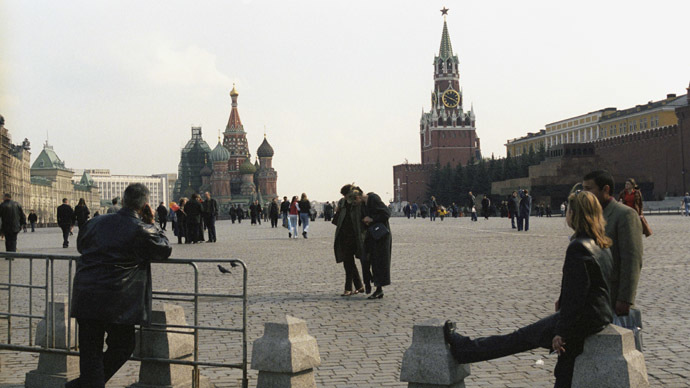 A man has seized a tow truck with his van on it and raced it through the very heart of Moscow, Red Square. Police had to chase the perpetrator for up to 20 minutes before arresting him.
It has been revealed that the owner of the yellow minivan parked it in a wrong place in one of the streets near the Kremlin. A city tow truck was called by 11:30 am, but when the van was on the tow truck, the van's owner allegedly attacked the tow truck driver, jumped behind the wheel and drove off with the tow truck and his minivan on board.
The thief tried then moved towards the Kremlin and soon entered Red Square, which is a pedestrian-only zone. According to LifeNews, the offender, identified as Pavel Klyuev, 59, "wanted to take revenge on the tow truck driver."
The perpetrator ignored police orders to immediately stop the car, making law enforcement officers to start a chase in the most famous square of Russia.
READ MORE: Kremlin's Spasskaya tower to open gates for tourists
The race lasted some 15-20 minutes until finally the police succeeded in stopping the car near St Basil's Cathedral, according to eyewitnesses.
On being caught, the man laughed and threatened the policemen, saying he knew the president personally, police sources told Moskovskiy Komsomolets. He was taken to the police department for questioning.