​Gemalto says SIM cards 'secure' despite NSA, GCHQ hacking claim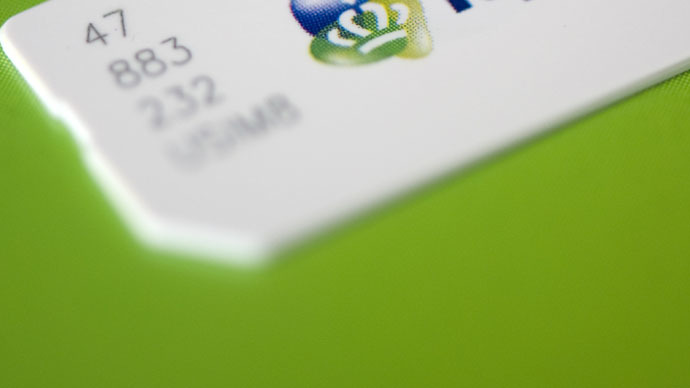 Gemalto – the world's largest SIM card manufacturer – says its SIM products are secure, despite leaked documents that say its encryption codes were stolen by the NSA and GCHQ. The conclusion is the result of a preliminary investigation, the company says.
"Initial conclusions already indicate that Gemalto SIM products (as well as banking cards, passports and other products and platforms) are secure and the Company doesn't expect to endure a significant financial prejudice," the company said in a statement on Sunday.
The Dutch company's shares plunged sharply on Friday after a report based on documents leaked by whistleblower Edward Snowden was published on the internet. It claimed that the US National Security Agency (NSA) and Britain's Government Communications Headquarters (GCHQ) had stolen the company's encryption codes.
READ MORE: Snowden docs reveal mass cell phone hack through 'Great SIM Heist'
The report said that the UK and US spy agencies hacked into the emails of Gemalto employees, gaining access to the company's internal computer networks and stealing encryption keys, allowing them to secretly monitor mobile communications worldwide.
The two billion SIM cards manufactured yearly by Gemalto are used by wireless network provider giants like Verizon, AT&T, and Vodafone.
The company said it would be "devoting the necessary resources" to further investigate the hacking claims. Full results of its investigation will be presented at a press conference on Wednesday in Paris.
You can share this story on social media: