385 die of MERS virus in S. Arabia, UN sends investigative team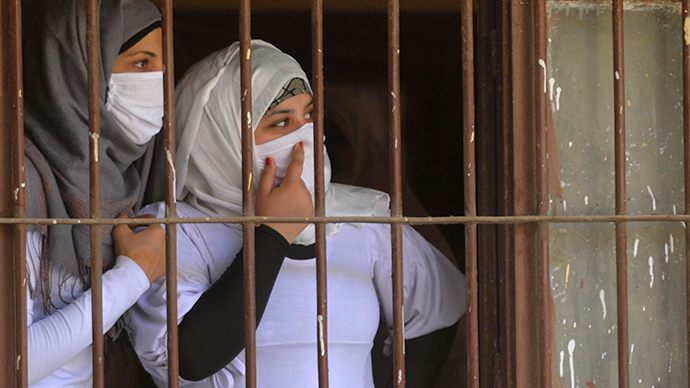 As the deadly MERS virus with no vaccine caused two more fatalities in Saudi Arabia, bringing the death toll in the country to 385, an international team of health experts was dispatched to look into the cases.
The news of two more deaths was issues by Saudi Arabia's Health Ministry on Saturday. Middle East Respiratory Syndrome, or MERS, has infected 902 people in the country since it was first identified in 2012, though 490 people who contracted the disease have recovered.
Some 57 people have contracted MERS in the kingdom since the start of February.
An international team of UN human and animal health experts flew into Saudi Arabia on Friday to investigate the recent surge. A spokeswoman for the World Health Organization team said February has seen what appears to be one of the highest numbers of cases since the virus first emerged in humans.
"We are all very aware of this surge in cases," one of an 11-strong international MERS expert team, the WHO's Fadela Chaib, said in Ryad.
"Although this is still a small outbreak compared to last year, we still need to understand more about what is happening," she told Reuters.
READ MORE: Illinois resident tests positive for MERS but doesn't fall ill
First identified in humans in 2012, in Saudi Arabia, MERS is caused by a coronavirus from the same family as the one that caused a deadly outbreak of SARS (Severe Acute Respiratory Syndrome) in China in 2003. Initial scientific studies have linked it in Saudi Arabia to camels.
MERS is a respiratory disease that can lead to pneumonia and kidney failure. A typical case of MERS is said to involve fever, coughing and shortness of breath. It can cause respiratory failure that requires mechanical ventilation and support in intensive care. Up to four of every 10 MERS sufferers have died.
The virus appears to cause more severe disease in people with weakened immune systems, the elderly and those with chronic diseases, such as diabetes, cancer, and chronic lung disease. It's not yet fully understood how people become infected.
In some cases, the virus appears to pass from an infected person to another person in close contact, as has previously happened among family members, patients, and healthcare workers. Recently, there have been an increased number of reports of healthcare associated infections, according to the World Health Organization (WHO).
Saudi Arabia has been criticized by WHO and others for taking time to examine and track down the source of the MERS virus, and to find out how it infects people and passes from one person to another.
"They [the Saudi authorities] are making progress, but there is a lot more work to do," Chaib declared.
The WHO said earlier this month it was concerned about MERS and its potential to spread internationally.