Global Interpol op: Over 2,500 tons of fake booze & rotten food seized in 47 countries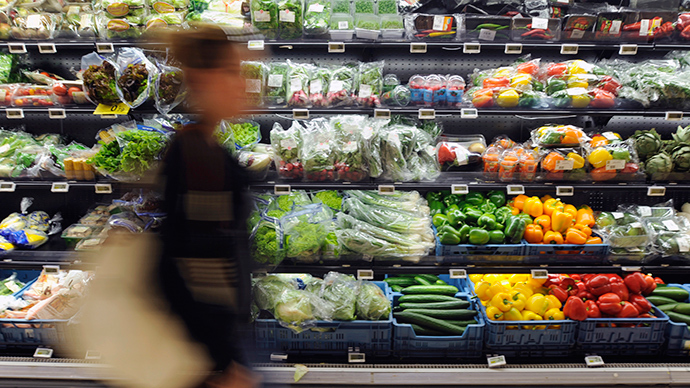 Over 2,500 tons of counterfeit alcohol, dietary supplements and fake, life-threatening food, from seafood to eggs and mozzarella, have been seized in 47 countries as part of an Interpol-Europol joint operation.
Hazardous food was seized in seaports, airports, markets and shops between December 2014 and January 2015. So-called "Operation Opson IV" resulted in a number of arrests, and investigations are ongoing.

Italian officials seized 31 tonnes of seafood being sold as fresh, but which had been frozen before being spiced up with a chemical mix of citric acid, phosphate and hydrogen peroxide to make it look "freshly caught," according to Interpol.

Egyptian authorities seized 35 tonnes of fake butter and dismantled a factory producing counterfeit tea, Interpol said.

Some 85 tonnes of meat illegally imported into Thailand - without testing to ensure compliance with health and safety regulations - were destroyed. Police also crippled a criminal network producing fake whisky and seized nearly 20,000 liters of illegally distilled alcohol.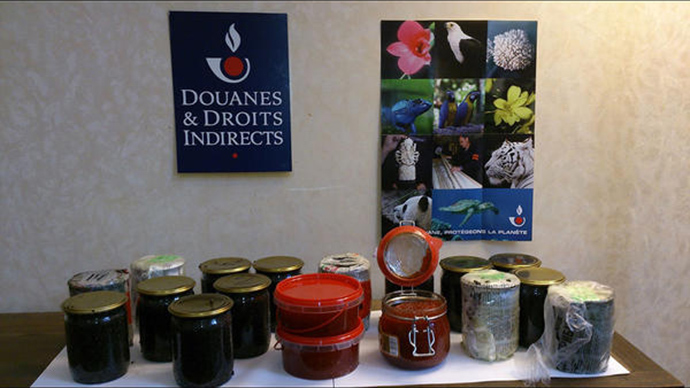 Counterfeit alcohol was among the most-seized products, according to Interpol. In the UK, a plant making fake brand-name vodka was raided when officers unearthed over 20,000 empty bottles ready for filling, and hundreds of empty five-liter antifreeze containers used for manufacture.

An illegal slaughterhouse was shut down in Hungary, where officials also seized a car modified with hidden compartments to smuggle fake alcohol.

An investigation is underway in Norway following the seizure of bogus water bottles.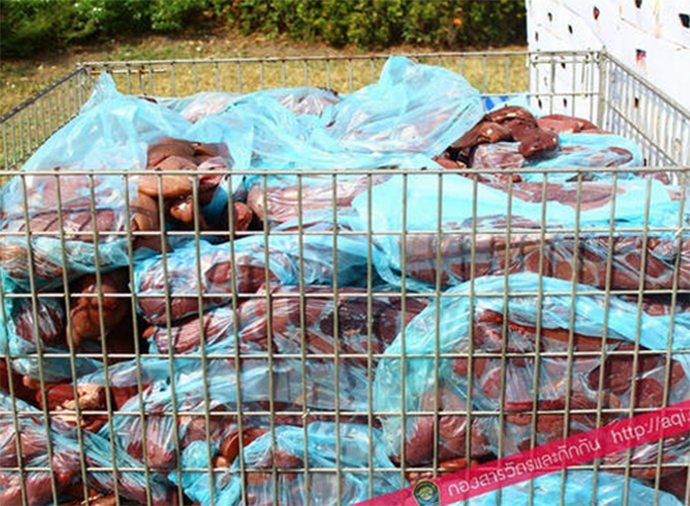 The US Food and Drugs Administration focused efforts on dietary supplements sent by mail, with inspections at Los Angeles Airport resulting in the seizure of illicit substances.

"Fake and sub-standard food and drink pose a real threat to health and safety. People are at serious risk and in some cases dying because of the greed of criminals whose sole concern is to make money," head of Interpol's Trafficking in Illicit Goods and Counterfeiting unit, Michael Ellis, said.

The WHO estimates that worldwide foodborne and waterborne diseases kill about 2.2 million people annually.
You can share this story on social media: