​Long march: Chinese search engine uses heat map to chart massive New Year migration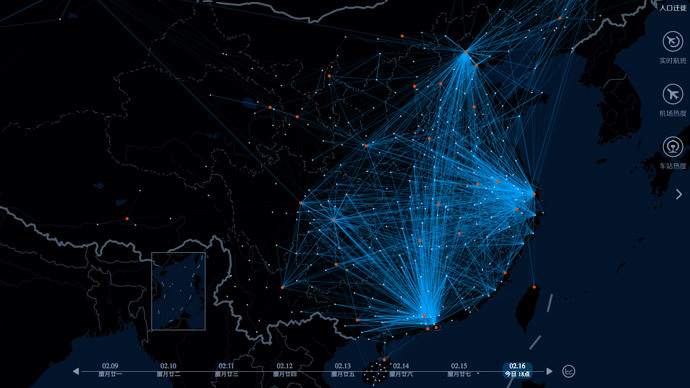 A heat map put together by China's top search engine is tracking the world's largest annual human migration as more than a billion people hit the road ahead of the Chinese New Year, the country's most important festivity.
Though the holiday begins Wednesday, many are already packing up and returning to their hometowns to celebrate with their families.
Known in China as Spring Festival, the festivities last a full seven days, but the huge migration, called the "spring movement," begins weeks in advance. Migrant laborers, factory workers and students are the first to return home, followed by office workers.
Though not everyone heads home for New Year's, this year China's Ministry of Transport expects that the country's population of almost 1.4 billion will undertake some 2.8 billion trips, a 3.4 percent growth from last year.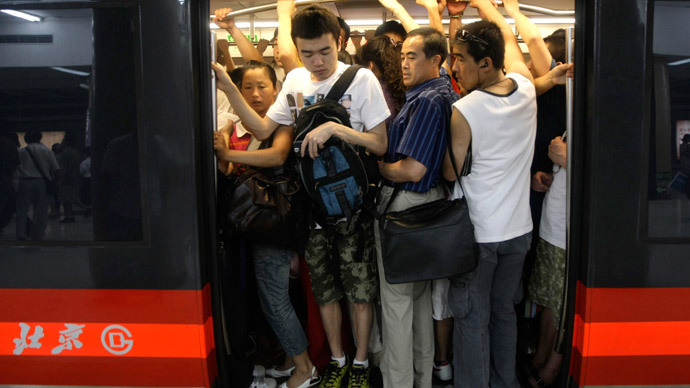 Baidu, the popular Chinese search engine, used data from location-based apps powered the service to create the interactive heat map for the second year in a row.
The map, which is updated hourly, currently shows Shanghai and Shenzhen in the lead with the most people leaving, while Beijing is the largest hub of travel activity for both incoming and outgoing traffic.
Doctors in China and Singapore meanwhile have noticed an uptick in Caesarean sections, as women rush to have their babies before the Year of the Horse is up, according to the South China Morning Post. Chinese astrology dictates that babies born in the upcoming year of the Sheep are unlucky and don't live long.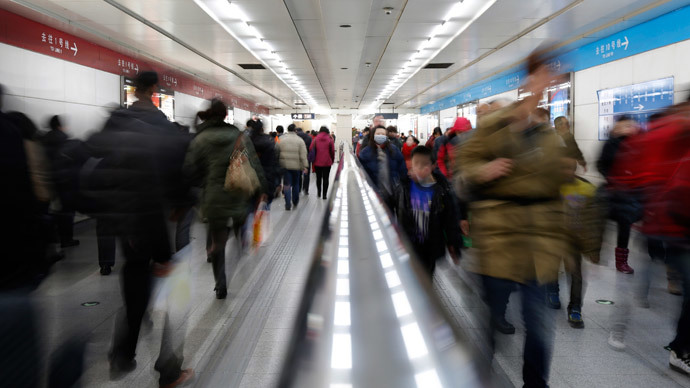 You can share this story on social media: