German carnival cancelled over suspected 'Islamic terror threat'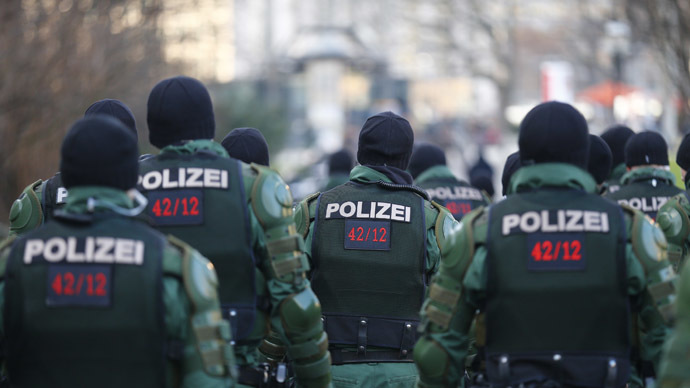 A carnival parade in the German city of Braunschweig has been canceled by police due to fears of a terror attack. Police say they received credible information that there was a "concrete threat of an attack with an Islamist background."
The carnival street parade was due to take place on Sunday, but police canceled the event and warned people to stay at home.
Carneval parade w/ 250k expected spectators cancelled in Braunschweig, Germany due to Islamist terror threat. http://t.co/RogyCFO3Yv

— Defence Europe (@DefenceEurope) February 15, 2015
Police spokesman Thomas Geese said, "Together with city officials and organizers we evaluated the information and then, at very short notice, decided to cancel the street parade," AP reported.
the Braunschweig Carnival has around 250,000 visitors. Canceled due to Islamist terror threat. That'll go down well in Germany

— Old Holborn (@Holbornlolz) February 15, 2015
Geese mentioned that the popular parade in Braunschweig, which is not far from Hanover, was cancelled just 90 minutes before it was supposed to start.
He added that "many people arriving at the train station from out of town were already dressed up and very disappointed – but we didn't want to take any risks."
cancelling carnevale in German city #Braunschweig today means no less than letting islamists kill important part of our cultural traditions

— Dr. Oliver Ernst (@droliverernst) February 15, 2015
Geese did not want to give any further details about what had happened, but did say the warning had come from intelligence sources.
The carnival parade is one of the biggest in Germany and attracts around 250,000 visitors per year. The city's mayor, Ulrich Markurth, said the cancellation marked a "sad day for our city ... and a sad day for our democratic society."
Carnival in Braunschweig (Germany) cancelled amongst fear of an islamic terror attack. Another example of Sharia Law implemented in Europe.

— Isley Constantine (@IsleyConst) February 15, 2015
Braunschweig's police chief Michael Pientka told German public radio NDR that there was no connection to the terror attacks in Copenhagen, where an attacker killed two men this weekend, one at a free speech event and the other at a synagogue.
You can share this story on social media: