'Too many security procedures': Danish airports call for easing of pre-flight controls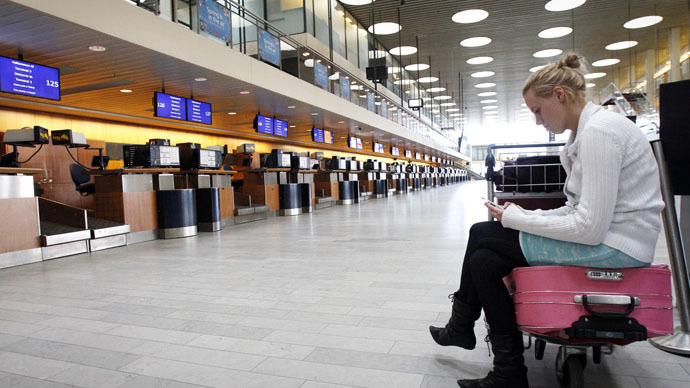 Managers and security chiefs at Danish airports are calling for fewer security measures and simplified procedures. Meanwhile, European authorities are demanding even stricter security controls to fight terrorism.
According to the Danish, the governments of European countries should eliminate some security procedures as some of them are useless and carried out in different ways in various airports across Europe.
"The politicians in the EU continually add [regulations], layer upon layer, on top of the controls the authorities make to accommodate passengers," Johnnie Müller, the head of security at Copenhagen Airport, told the newspaper Politiken. "It would be useful if the EU evaluates whether all the many safety procedures make sense."
According to Müller, there is inconsistency in the implementation of procedures, which confuses travellers. For instance, some security services ask travelers to remove their shoes, while others do not. Moreover, due to the necessity to fulfill all the regulations the Copenhagen airport had to double the number of its security personnel since 2007.
"If it continues, we will end up with only security personnel in the airports and no passengers. We need to find a balance," Müller commented. He also said that a US-style system, where the passengers provide their data in advance, would be able to make security procedures much faster.
The airport managers all agree that security comes before everything else, but on the other hand, one must question if some of the procedures are lacking concrete reasons.
"Some of the security rules are ridiculous," Hans Jørgen Bonnichsen, the former head of the Danish Security Intelligence Service, told Politiken. "Anyone who understands terror knows that you can easily produce an explosive that could be hidden in bottles that hold less than 100 millimeters and could be therefore taken on board."
In the meantime, the European authorities plan to implement new security measures including collection and storage of personal travellers' data. These regulations are to be discussed at the summit of European heads of states that takes place on Thursday in Brussels with fight against terrorism on its agenda.
Kastrup Airport in Copenhagen was selected as one of the best in the world by Condé Nast Traveller magazine last December.
You can share this story on social media: