'95% genetically male' mother gives birth to miracle twins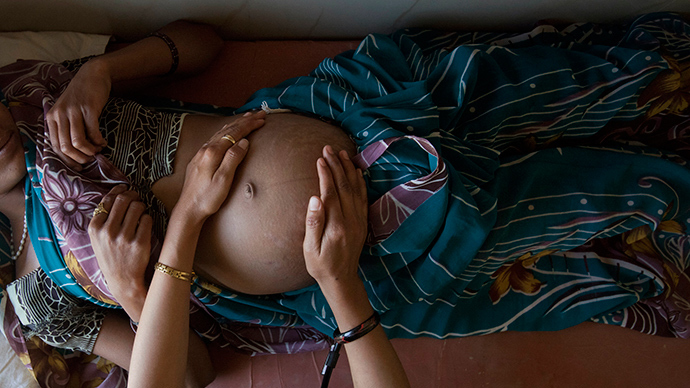 ​In the rarest case ever recorded in medical history, a 32-year-old Indian woman who was diagnosed to have 95 percent male chromosomes has given birth to healthy twins following three years of fertility treatment.
"This is akin to a male delivering twins," fertility specialist Sunil Jindal told AFP. "It's nothing short of a medical miracle. We are really happy that we could pull it off."
The twins, a boy and a girl weighing 2.25 kg and 2.50 kg, were delivered through caesarean section on Friday. Their mother has an intersex condition in which XY male chromosomes are dominant in the body. Medically referred to as XY gonadal dysgenesis, she has external female characteristics with non-functional ovaries that are necessary for natural reproduction.
'Medical miracle': Woman gives birth to twins despite discovery she is mostly male http://t.co/1cA9ANYcnvpic.twitter.com/crsvIhrGm3

— Yahoo Canada (@YahooCanada) February 9, 2015
In order to perform the miracle of which only five cases are known to modern medicine, Maya Sharma took part in the medical procedure for over three years, and received more than 12 months of hormonal treatment. Her husband's sperm was used to fertilize a donor egg which was implanted in the woman's newly formed uterus.
"She did not undergo puberty and never menstruated. When we investigated further we found that she had a very small vagina and an infantile uterus," Jindal said. "Our biggest challenge was how to administer this pregnancy for nine months in a body not designed for it."
"There have only been 4-5 cases recorded throughout the world where females with this condition have been able to give birth to babies. So this is indeed a tremendous achievement," Dr. KD Nayyar of the Indian Fertility Society told the India Times.
The fertility specialist praised the woman's determination to get pregnant and undergo the treatment offered by doctors.
"Even she did not know she had this condition and was flabbergasted when we told her about it," Jindal explained. "But the husband was very supportive and told her 'no matter what you continue to be my wife.'"
You can share this story on social media: