Illegal high: Peru declares no-fly zone over cocaine-producing areas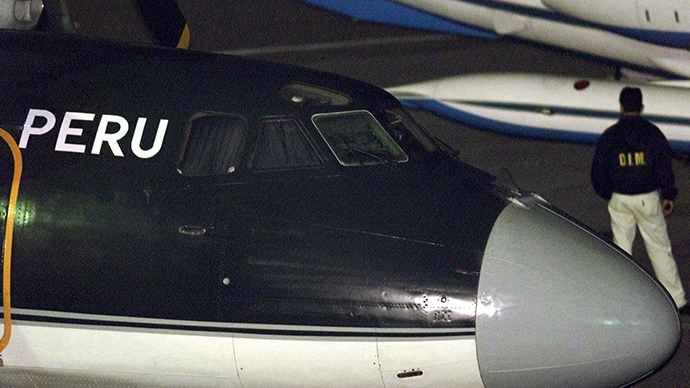 Peru has set up a no-fly zone over its notorious coca-producing region to stop airplanes from smuggling cocaine to neighbors, such as Brazil and Bolivia. Flights not reported to the local aviation authority will be considered "hostile and illegal."
The no-fly zone forbids civilian aircraft without prior military approval from traveling over a part of a group of remote jungle valleys where most of Peru's cocaine is produced, Reuters reported. The area is known as VRAEM, an acronym for "Valley of the Apurimac, Ene and Mantaro rivers". In March, lawmakers are expected to approve legislation, which will allow authorities to intercept unauthorized aircraft suspected of carrying drugs.

"Peru must exercise the full sovereignty and jurisdiction of its airspace," Alberto Otarola, who heads the Devida anti-drug agency, said at a news conference earlier this week.
According to Otarola, the military would only consider shooting a plane down as a last resort. This year Peru plans to eradicate 35,000 hectares of coca - up from the 31,200 hectares uprooted in 2014. This measure thwarted the production of about 240 tonnes of cocaine.
Peru is considered one of the world's top producers of cocaine and coca by the US and UN. Between 150 and 180 tonnes of cocaine were flown via light aircraft from Peru in 2013, according to a US estimate.
The launch of the no-fly zone will boost Peruvian President Ollanta Humala's plan to force down unauthorized flights for the first time since 2001, when the military accidentally shot down a plane carrying a US missionary and her baby.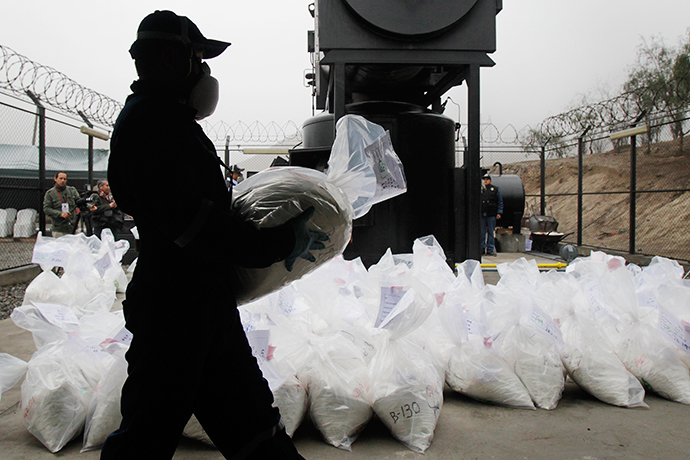 You can share this story on social media: