Jackass in Jockeys: Russian daredevils beat winter blues (VIDEO)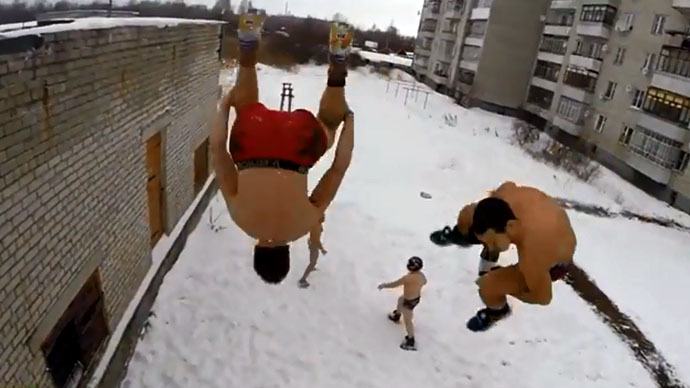 Check out these young Russians carrying on the long-held tradition of extreme winter shenanigans… in nothing but their underwear! The daredevils leap off roofs and perform somersaults.
The team is from the city of Rybinsk in the Yaroslavl Region, a five-hour drive to the north from Moscow.
The guys do incredibly risky stuff involving two-story buildings and even cars, landing on snow. It looks like they've been practicing hard for this to be done smoothly.
And they make it look incredibly easy, clutching selfie-sticks all the way through.
Some people are born with the extreme sports gene, it would seem.
You can share this story on social media: