Russia dominates figure skating Euros, wins 9 medals out of 12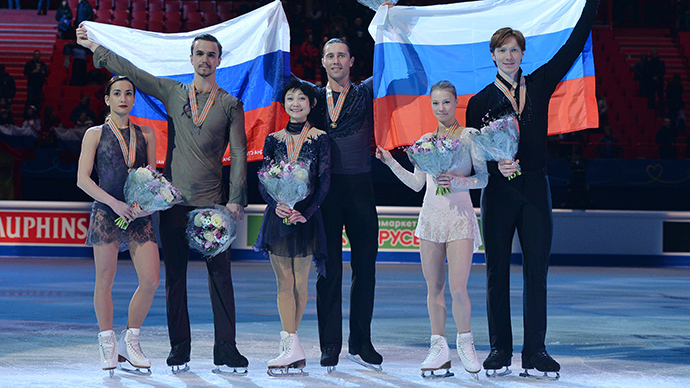 All three medals taken by Russia in the pairs' competition saw the country completing the 2015 European Figure Skating Championships with an impressive 9 medals, including 2 golds snatched in two medals sweeps.
The Russian pairs left their opponents no chance on the ice of the Globe arena in Stockholm on Sunday.
Yuko Kavaguti and Aleksandr Smirnov regained the European title after a five-year break, scoring 207.67 after the short program and the free skate.
The duo of Ksenia Stolbova and Fedor Klimov took silver on 201.11 points, followed by another Russian pair of Evgeniya Tarasova and Vladimir Morozov on 183.02 points.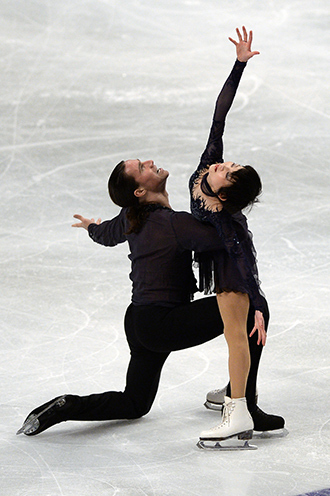 Previously, the Russians also swept the podium in the ladies event in the Swedish capital.
Elizaveta Tuktamysheva (210.40) edged this year's Russian champion, Anna Pogorilaya, (209.54) for gold, thanks to a perfect free skate display.
The score of 191,81 points was more than enough for Anna Pogorilaya to snatch bronze at her first career European championships.
Joshi Helgesson of Sweden, who finished in fourth, was separated from the Top 3 by over 22 points.
"It's great that all three of us – Elena, Anna and me – produced a clean display. Of course, I'm very happy that I turned out the best," Tuktamysheva, who also won 2014–15 Grand Prix Final in December, said.
"It was very easy to skate here because of this entire crowd and this drive. I was full of energy… and just couldn't skate badly," she added.
The men's competition was dominated by Javier Fernandez, with the Spaniard scoring 269.49 overall.
But the two remaining spots on the podium were occupied by the Russian skaters, with Maksim Kovtun (235.68) and Sergey Voronov (233.05) grabbing silver and bronze, respectively.
There was also one medal for Russia in ice dancing where Aleksandra Stepanova and Ivan Bukin took bronze on 160.95 points.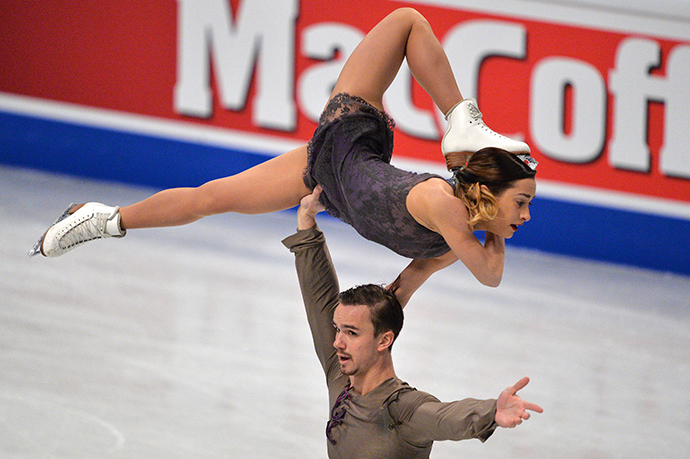 The gold in the discipline went to Gabriella Papadakis and Guillaume Cizeron from France (179.97), with Italy's Anna Cappellini and Luca Lanotte taking home the silver medal on 171.52 points.
The Russians have given just three medals away to their rivals at the European championships as the team leaves Stockholm with 9 medals (2 golds, 3 silver and 4 bronze).
The 2015 display even managed to surpass Russia's triumphant performance at the last year's Euros where the country took 8 medals, including two golds.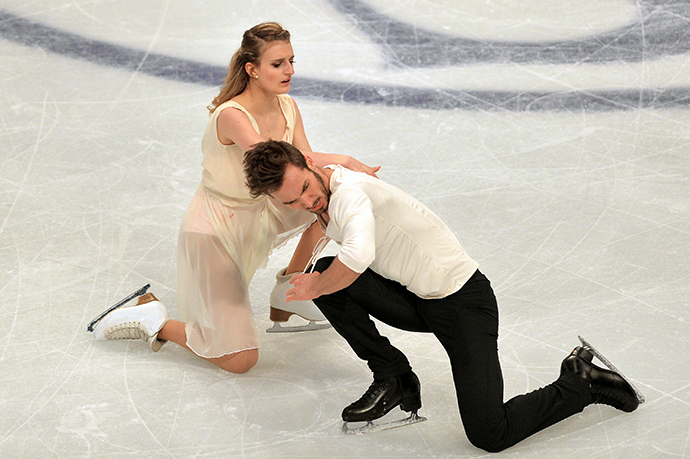 You can share this story on social media: