Clotted in controversy: Iran's premiere of Prophet Mohammed biopic reportedly cancelled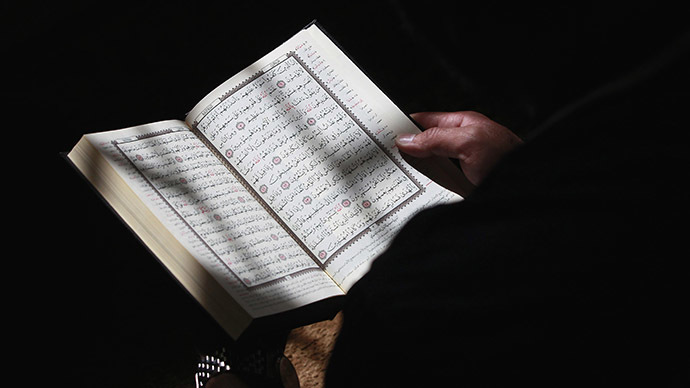 The most expensive film in Iran's history - a biopic of Prophet Mohammed – had been scheduled to have its world premiere in Tehran on Sunday. However Iranian Film Daily reported the last-moment cancellation of the premiere.
It was due to have been unveiled at the opening ceremony of the Tehran's Fajr international film festival, which coincides with the 36th anniversary of the 1979 Islamic revolution. However the film was canceled on the eve of the screening, Iranian Film Daily wrote on Twitter.
What is going on with Majid Majidi's big-budget MUHAMMAD film? Iran fest Fajr Festival announces cancelation of film's premiere.

— Iranian Film Daily (@IranFilmDaily) January 31, 2015
The state-sponsored production with a budget reported to be around $30 million, "Mohammad, Messenger of God" has been in the line of fire ahead of its release.

Director Majid Majidi spent five years on the first part of a planned trilogy which will depict Mohammed from birth to the age of 12. A whole town, as well as a full-scale Mecca were recreated down to the most minute detail to make the film realistic. "This film is a step forward for Muslim cinema. This is an investment into the development of Muslim cinema," the Oscar-nominated director told Iranian Film Daily in September.

The film's director reportedly consulted Shia and Sunni scholars before making the film. Since Islamic tradition prohibits the use of Mohammed's image, the prophet's face won't be shown on screen to avoid causing offense to sensitive viewers.

"This film contains no controversies and no differences between the Shia and the Sunni points of view," Majidi told Iranian media, adding that they chose the period before Mohammed became a prophet. The Sunni-Shia ever-lasting conflict goes back to the controversial question of who should succeed Prophet Mohammed after his death in the seventh century.

Resident scholar at Islamic Centre of England, Mohammad Saeed Bahmanpour, told Newsweek that depicting Muhammad's face is "not allowed in either Sunni or Shia tradition, but images of any face is seen as wrong in Sunni Islam," he said, adding that while Sunnis are very strict on the ban on religious images, Shia tradition appears to be more moderate.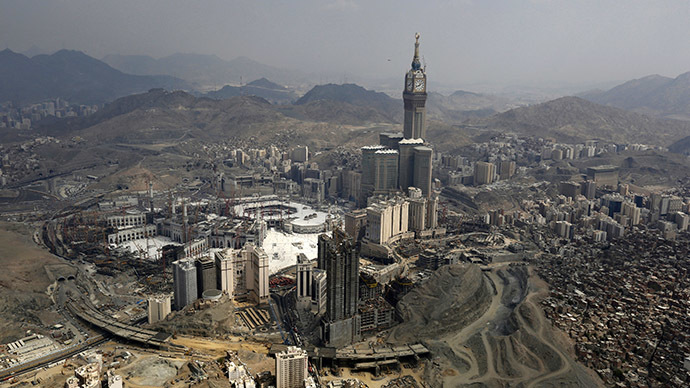 In 2012 one of the world's highest Sunni authorities and the major centre of Arabic literature and Islamic learning in the world - Egypt's Al-Azhar University - asked Iran to refrain from releasing the movie "so that an undistorted image of the Prophet can be preserved in the minds of Muslims. We call upon all filmmakers to respect religions and Prophets."

"I am aware of their concerns, we have our own sensitivities about religious figures and I wonder why they are criticising it before actually seeing it," Majidi responded as cited by The Guardian.

In 2013 Qatar unveiled plans to spend up to $1 billion for a series of epics for a worldwide audience about Prophet Mohammed, with a team led by Sunni Islam scholar Yusuf al-Qaradawi and The Lord of the Rings producer Barrie Osborne, according to the Hollywood Reporter.

"Mohammed, Messenger of God" is not the first film about Prophet Mohammed. The 1976 film "The Message", made by Syrian director Moustapha Akkad also revolved around the Prophet of Islam. It starred Anthony Quinn as Mohammed's uncle Hamza.

Western depictions of the Prophet drew fire in early January when Islamist gunmen attacked the offices of satirical weekly Charlie Hebdo in Paris and killed 12 people, citing their publication of cartoons of Prophet Mohammed. The French weekly published another cartoon of the Prophet on its cover in response to the attack, sparking mass protests across the Muslim world.

In 2013 protests ripped through the Muslim world after clips from a US-made movie "Innocence of Muslims" depicting Prophet Mohammed appeared on YouTube.

The new film on Prophet Mohammed has been scheduled for release in the Middle East and overseas in March. Three-time Oscar-winner - cinematographer Vittorio Storaro - famous for Bernardo Bertolucci's "Last Tango in Paris" and Francis Ford Coppola's "Apocalypse Now" has worked on "Mohammad, Messenger of God", while Indian composer A.R. Rahman (who won an Oscar for best music and best song for "Slumdog Millionaire") has written the film's original soundtrack.
You can share this story on social media: