'ISIS chemical weapons expert' killed in airstrike – US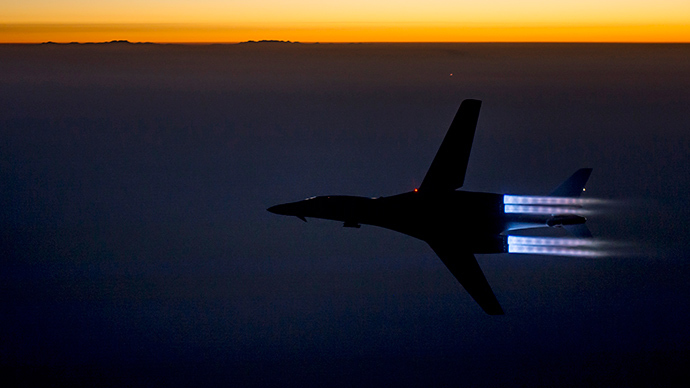 A chemical weapons expert who is believed to be affiliated with the Islamic State has been killed a US-led airstrike in Iraq, the US Central Command said.
The suspect, identified as Abu Malik, was initially working as a chemical weapons engineer during the rule of Saddam Hussein, the Central Command said. After the invasion of Iraq by coalition forces, he apparently sided with Al-Qaeda and then ISIS. He was reportedly killed in an airstrike near Mosul on January 24.
"His death is expected to temporarily degrade and disrupt the terrorist network and diminish ISIL's ability to potentially produce and use chemical weapons against innocent people," the statement said, according to Reuters.
CENTCOM said the coalition killed "Abu Malik," ISIS chemical weapons expert. pic.twitter.com/2GtmFpyPUD

— DavidKenner (@DavidKenner) January 30, 2015
Malik's expertise and training allegedly provided ISIS with everything it needed to "pursue a chemical weapons capability."
It is unclear when exactly the chemist joined the ranks of ISIS, or which kinds of weapons the terror group may have acquired using his expertise.
READ MORE: ISIS chlorine attack on security forces confirmed – Iraq officials
Islamic State fighters were earlier accused of using chemicals such as chlorine gas in their attacks on Iraqi towns. So far the group has only been reported to have used chemicals in more primitive ways, such as roadside bombs, apparently having no access to more effective means of delivery.
READ MORE: Iraq loses control of chemical weapons depot to ISIS militants
However, last summer, the Iraqi government informed the United Nations that it had lost control of a former chemical weapons depot to ISIS. The facility near Baghdad was the main center for chemical weapons production prior to the 1991 Gulf War.
The facility was believed to still contain some 2,500 rockets with the lethal nerve agent sarin, though it was unknown if any of the material still posed a threat after so many years in storage.
You can share this story on social media: