'It's business': Poland ready to sell weapons to Ukraine if Kiev has money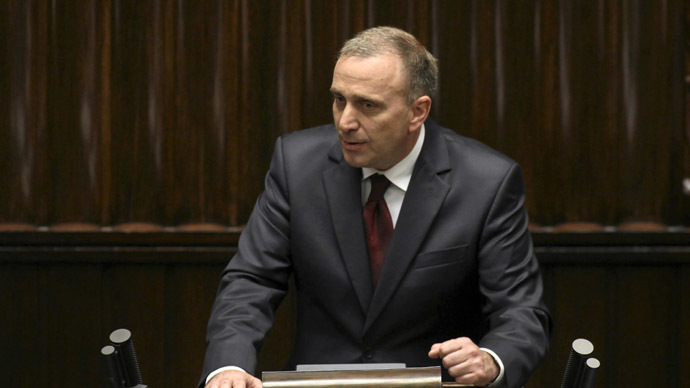 The Polish Minister of Foreign Affairs has told local media that Warsaw was "open" to sell weapons to Ukraine, regarding it as sheer "business." It comes as the situation in the east of Ukraine has significantly deteriorated in recent weeks.
"We're open. It is business," Grzegorz Schetyna told Polish radio Tok FM on Friday, talking about a possible agreement with Ukraine. He added that it doesn't mean that Poland will start shipping weapons to Ukraine. According to the minister, it should be a "sovereign decision of Ukraine" and a "question of Ukrainian finances and willingness to make tough, firm decisions."
Polish Deputy Prime Minister and Defense Minister Tomasz Siemoniak said Thursday: "There are no obstacles [for Poland] to sell weapons to Ukraine," and added that he saw "fewer and fewer chances for a peaceful solution to the conflict in Ukraine," as cited by Rzeczpospolita newspaper.
Siemoniak also said that Poland plans to allow civilians to sign up for military training amid fears over the ongoing military conflict in neighboring eastern Ukraine.
READ MORE: Poland to launch civilian military training in response to Ukrainian crisis
On Thursday, Ukrainian Prime Minister Arseny Yatsenyuk introduced a bill to the parliament to ratify an agreement with Lithuania and Poland to create a joint military brigade. The work on the project of such military cooperation commenced back in 2009, but the agreement to form a LITPOLUKRBRIG military brigade was signed last September. The brigade is planned to participate in the UN and EU peacekeeping operations, but, if necessary, it could form the basis of a NATO battle group in the region.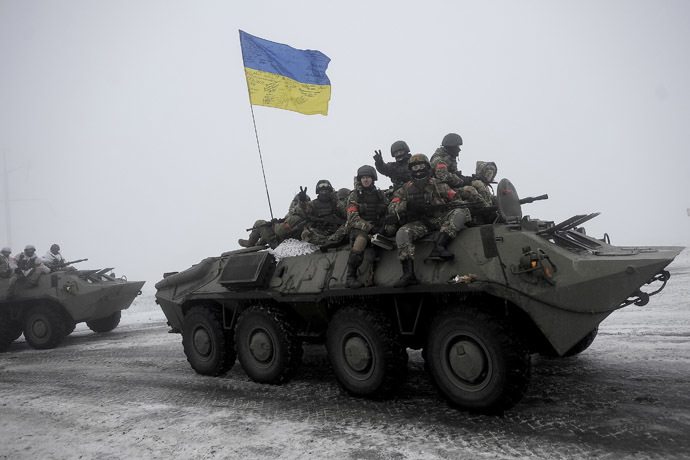 Earlier, on the eve of 70th anniversary of Nazi concentration camp, Poland's foreign minister found himself in the middle of an international scandal, having claimed that it was the Ukrainians who liberated the Auschwitz-Birkenau, despite the fact that the Soviet army was multinational. The Russian Foreign Ministry accused Schetyna of ignorance and engaging in "anti-Russian hysteria," but his statement wasn't welcomed either at home, or by the West.
READ MORE: Poland lost chance to build bridges between Russia and Ukraine at Auschwitz – ex-PM
Poland, a NATO member state, has fueled tension between the West and Russia over the course of the Ukrainian conflict. It asked for more NATO troops alongside with the Baltic countries. The alliance has been regularly conducting drills in Eastern Europe, saying this is needed to build confidence of NATO's protection in the respective governments.
Ukrainian President Petro Poroshenko has previously suggested that NATO give "special" status to his country, calling on Washington to provide Kiev with more "lethal and non-lethal" military equipment. Ukraine's appeal was turned down by US President Barack Obama, who promised Poroshenko only non-lethal assistance – which, according to the latter, is not enough.
Ukraine's internal conflict has descended into massive bloodshed after Kiev began pursuing its so-called anti-terror operation against the eastern regions of the country last April. Over 5,180 civilians have died, and more than 11,500 people have been wounded, according to UN estimates.
You can share this story on social media: