Evo Morales: RT is voice of developing countries, peoples of the world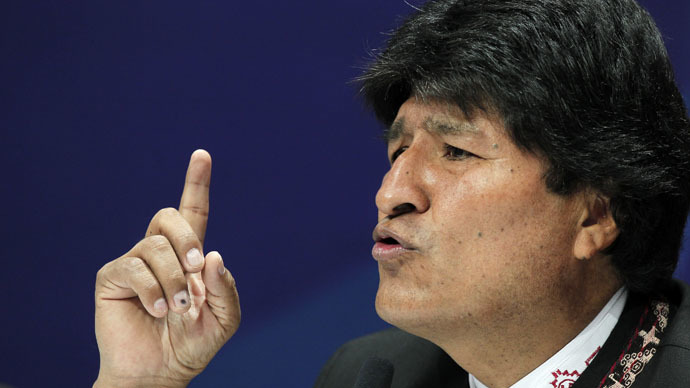 RT has become the voice of revolutionaries and countries that the United States would like to silence, said Bolivian leader Evo Morales, commenting on remarks by the BBG chief who compared the challenge posed by RT with those of ISIS and Boko Haram.
READ MORE: Head of US state media put RT on same challenge list as ISIS, Boko Haram
Morales was responding to comments made by Andrew Lack, the new head of the US Broadcasting Board of Governors (BBG), in which he compared RT to terrorist organizations.
"When the media turns into the voice of the people, especially in the voice of revolutionaries, there are those people and the media, who will judge them and falsify the truth," Morales told RT. "This media is the voice of the developing countries, the voice of the peoples of the world, and it deserves our admiration."
Despite smear campaigns, misrepresentation of facts, and pure lies, such media should continue their work to "give the microphone to the peoples of the world," he added.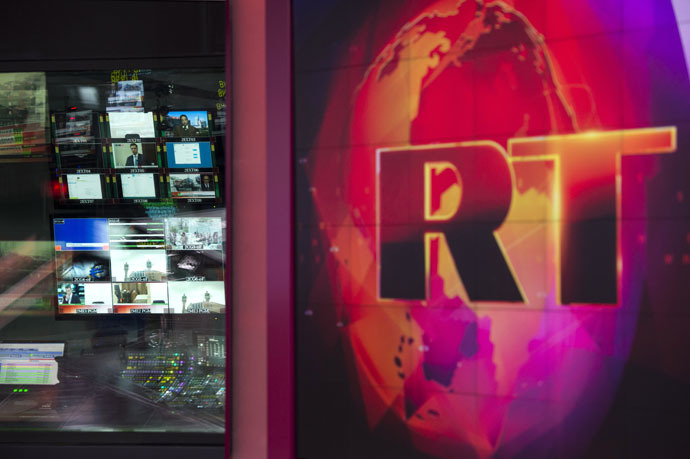 READ MORE: 'Big Brother' should not tell us what to watch – Jesse Ventura on RT-ISIS comparison
Earlier this week, former Minnesota Governor Jesse Ventura told RT that Lack was effectively calling for censorship.
"There should be no Big Brother telling us what we can or cannot see," Ventura said. "If someone desires to watch RT TV and takes the opinion they don't like, well then they merely don't have to put it to that station."
Lack's statements drew backlash online, under the hashtag #NewsIsNotTerror, prompting the US State Department to distance itself from the comments.
READ MORE: State Dept disagrees with head of US state media over equation of RT with ISIS
Downplaying the "threat" RT poses to US mainstream media, Assistant Secretary of State Victoria Nuland even said the channel should be allowed to stay within America's "truthful" media space, which is "full of dynamic truthful opinion."
You can share this story on social media: