​Voltaire's 'Treatise on Tolerance' climbing French bestseller lists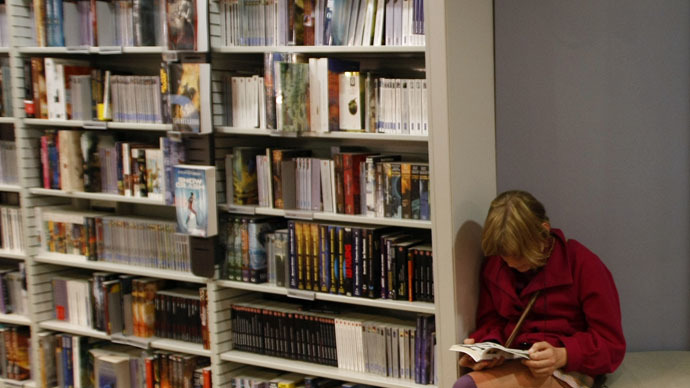 A book by French philosopher Voltaire, written in 1763 about the dangers of religious fanaticism, is ascending France's bestseller lists. The surge in sales comes just weeks after extremist attacks left 17 people dead in Paris.
The book by the anti-establishment and Enlightenment writer and philosopher stems on Voltaire's own belief that religious differences are the reason for most of the world's problems.
At the time 'Treatise on Tolerance' was written, a violent conflict between French Protestants and Catholics was slowly dying down. Some 25 years after the book was penned, Protestants would finally get equal rights as citizens in France.
Now, 250 years later, the book is on bestseller lists for Gibert Jospeph, FNAC, and Amazon.
"Yes, something is definitely going on. We have already sold 120,000 copies and we have decided to print a new edition," a spokesman for French publisher Gallimard told Le Figaro newspaper.
Voltaire's 250-Year-Old Book On Tolerance Climbs French Best-Seller Lists http://t.co/omIKG0gdah via @theworldpost

— Zen Green (@zengreen) January 28, 2015
The surge in sales comes after two gunmen stormed the Paris offices of satirical magazine Charlie Hebdo on January 7, killing 12 staff members – including editor Stephane Charbonier, who was better known as 'Charb.'
Charbonier had written two books himself that sent up Voltaire's title in the charts: 'Little Treatise on Intolerance' – with the subtitle 'I laugh about what I want, when I want' – and 'Je suis très tolerant,' which means "I am very tolerant." Those titles are also selling well, and Michel Houellebecq's new novel 'Soumission' – which imagines France under a Muslim fundamentalist government – is already in the number one position in Germany.
In addition to the assault on the French magazine, a policewoman was shot dead by a lone gunman connected to the Charlie Hebdo shooters on January 8. Four people also died when a kosher supermarket in Paris was attacked on January 9.
The assaults have been interpreted by most people in France as an attack on freedom of expression and the secular nature of the Fifth Republic.
Voltaire et son "Traité sur la Tolérance": de l'affaire Calas à #CharlieHebdohttp://t.co/2nz8HZbgnVpic.twitter.com/chYSxe1Sli

— Culturebox (@Culturebox) January 23, 2015
You can share this story on social media: