12yo Russian girl commits suicide after argument over porn use with parents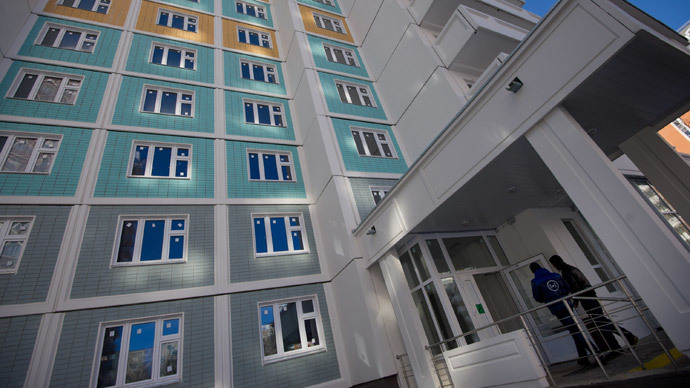 A Russian girl of twelve has taken her own life, jumping out of the window of her flat in St. Petersburg after her parents discovered she had been watching pornography and a subsequent argument.
Dasha L.'s parents found she had been surfing porn websites on her personal computer, leading to an emotional debate.
Right afterwards, the girl jumped from the 14th floor.
"After the death of the adolescent, her parents looked through her texts, and found many messages from the girl's friends, the content being quite inappropriate," a source at the law enforcement authorities told LifeNews portal.
"This is a two-parent family, has never been in the picture of police or children's services. There is an investigation into the suicide. We don't exclude the possibility of launching a lawsuit under the article 'Incitement to suicide'," the source added.
Шестиклассница из Петербурга покончила с собой из-за запрета на просмотр порно — http://t.co/LFYAcnvbfspic.twitter.com/xURwuQkval

— Редакция твиттера (@lentaruofficial) January 28, 2015
The story received dozens of comments from users online, with some blaming the parents and saying "I imagine what they might've told the girl."
"They should have spoken with her calmly. This is such a delicate situation," another user wrote.
However, others said that the distribution of porn online should be stopped or restricted.
"We're reaping the fruits of overindulgence, and the absence of restricted access to websites with questionable content," one user commented.
"Condemning a child for his or her interest for porn is hypocrisy. The interest in gender and sex issues is natural at this age," chief Moscow child psychiatrist Anna Portnova told LifeNews.
"Parents should be tolerant and not show a negative attitude towards this. They should pay attention to what interests their child, and speak on these issues freely," she added.
You can share this story on social media: