'Tangible risk' of terror attack at Euro 2016 looms large in France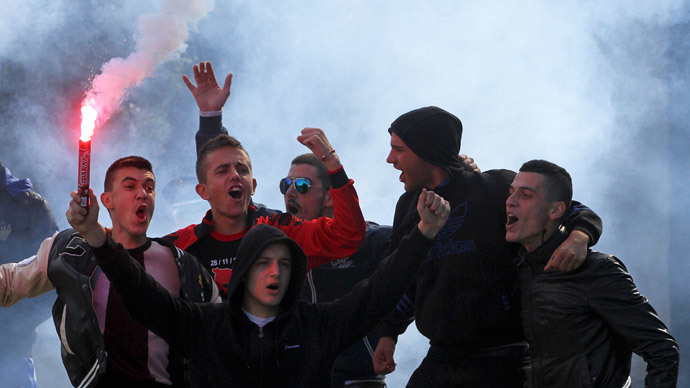 The threat of a terror attack at Euro 2016 in France, which will host the European football championship for the third time, has become "palpable" following the latest deadly shootings in Paris, organizing committee president Jacques Lambert has warned.
Lambert recalled that when he wrote the host bid, back in 2009, the terrorist threat was already part of the 12 risks identified as "major" at a key event such as UEFA's Euro 2016 championship.

"What the events in January have changed is that a theoretical risk has become a tangible risk, palpable, since it was carried through," he told AFP, referring to the Islamist attacks in Paris that killed 17 people.

"It doesn't probably change much for the security professionals regarding preparations of the event. But you see that for everyone, public opinion, media, teams, it adds a special intensity," Lambert said.

In the next three years, the number of security agency employees involved in counter-terrorism activities will be increased by 2,680 people, half of them working in the police. Of the 1,400 new police jobs, 1,100 will be directly involved in the intelligence units responsible for the fight against terrorism, French Prime Minister Manuel Valls announced earlier this month. Valls said French intelligence needs to conduct surveillance on over 3,000 radical Islamists, and announced the launch of a website designed to inform the public about ways to prevent radicalization. He presented the government's plans to fight terrorism following January's attacks in Paris where 17 people were killed.

READ MORE: €425mn anti-terror plan: France to hire thousands of extra police, spies & investigators

French authorities came under fire after it was revealed that the Islamist extremists who carried out attacks on the Charlie Hebdo magazine and Jewish store in January had been known to intelligence agencies for years, the Guardian reported earlier this month. It came to light that several members of the terrorist network were put under surveillance in 2010, while the gunman who killed four shoppers at a Paris kosher store on January 9, Amedy Coulibaly, was stopped by French police in Paris a week before his attack, with no follow-up from the anti-terror police unit.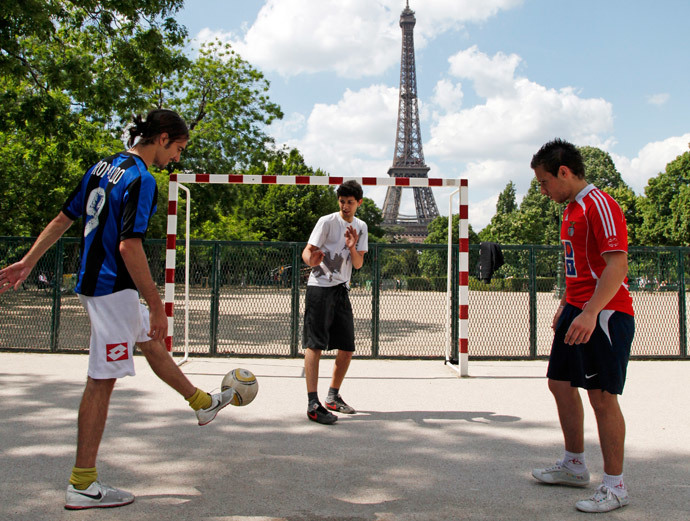 READ MORE: Missile defense, London style
Contested every four years, the UEFA European Championship, which consists of a qualifying competition, playoffs and a final knockout tournament, has attracted huge crowds at matches and on TV. France hosted the inaugural European championship in 1960 (then the tournament featured only four teams) and the 1984 event, which the French team led by the current UEFA president Michel Platini won. It was awarded the right to host Euro 2016 after defeating rival bids by Italy and Turkey.
You can share this story on social media: